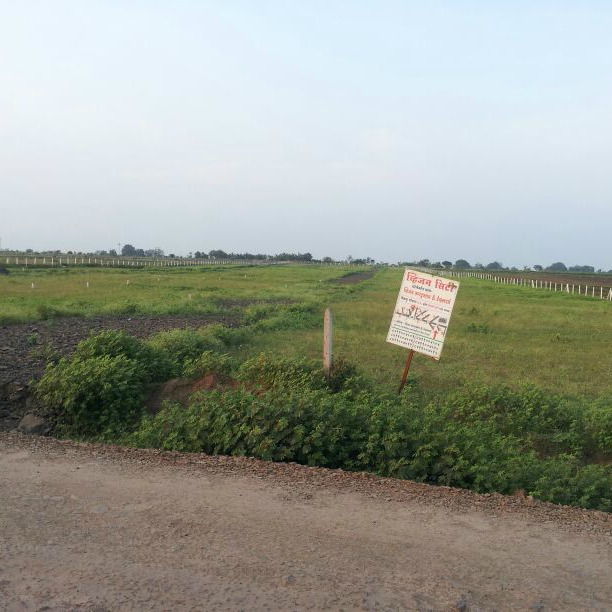 Pune: If you are travelling on highways and come across roadside advertisements which promise to give land/plots at affordable prices at prime locations close to your city, don't fall prey to it. Think twice before going for the deal, as this could be a trick to cheat you.
An IT engineer working with a leading firm based in Kharadi fell prey to such an advertisement and was duped to the tune of Rs 4.5 lakh in November last year. He got carried away by the ad which promised a plot of land at a prime location on Pune-Ahmednagar road.
The engineer Hemant Suryawanshi has lodged a complaint against two persons, who had launched a scheme 'Vision City', at the Shikrapur police station. After coming to know about the fraud, 40 more people approached the police claiming that they too have been duped by the duo.
The alleged fraudsters have been identified as kingpin Niraj Lalit Pratapsingh and his associate Nitin Tiwari, who was working as a manager. After the FIR was registered, both have gone missing from their Pune residences.
Speaking to dna, Suryawanshi said, "My family wanted to invest money in plotting and we were looking for a suitable land in Kharadi and nearby areas. In November, we came across a roadside advertisement which offered land/plots at affordable rates. Accordingly, we met Pratapsingh and Tiwari at their office at Shikrapur. They showed us a land near L&T phata, a key location on the Pune-Ahmednagar road. They demanded Rs 50,000 as token amount which we paid. After 15 days, we paid the full amount in cash."
"When we started demanding possession of the land, the duo told us that we will have to wait for some more days. Later, they went missing," he added.
How they lured people
Speaking to dna, police sub-inspector M R Patil said, "To gain people's confidence, the fraudsters had opened their plush office at Shikrapur. They used to give advertisements in local newspapers and also displayed roadside advertisement boards along with phone numbers. They used to take customers to the site and explain the importance of their scheme. After the visit, they used to take the token amount immediately."
The fraudsters used to verify backgrounds of the customers and accordingly tell the rate of the plots. The rates varied from Rs 3 lakh to Rs 6 lakh per guntha.
Patil said that the police have recorded the statements of 40 people who too have been duped. "The total amount of the fraud has crossed Rs 1 crore. The addresses and names of the fraudsters are fake. They have stopped using their mobile phones. We have got their photographs and informed other state police agencies," he added.
Tips for buyers
Don't believe blindly on advertisements. Before investing in any land, verify the background of sellers
If there is any doubt or suspicion, inform the police immediately about the scheme or advertisement
Check all the documents of the property with the concerned government offices before going for the deal