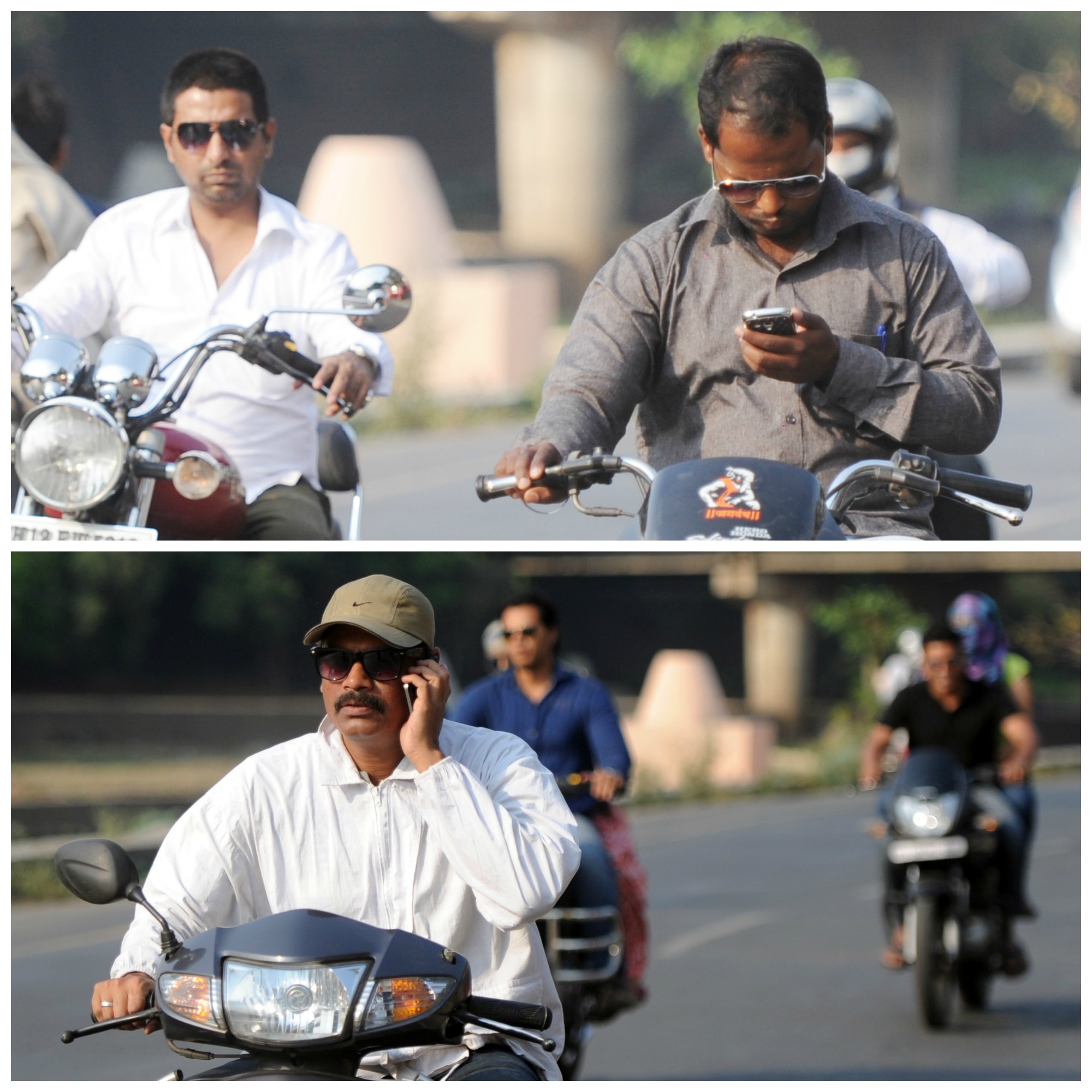 Pune: The next time if you are caught talking on mobile phone while riding or driving, be prepared to get your driving licence suspended for a month.
The Pune city traffic police have decided to tighten the screws on two-wheeler riders and motorists who talk on cellphones while driving and put the lives of other commuters at risk.
Deputy commissioner of police (traffic) Vishwas Pandhare said that the driving licences of those caught talking on mobile phones while driving will be suspended for 30 days.
The traffic police have cited this negligent attitude of drivers as one of the major reasons for the increasing number of road accidents in the city. They said that speaking on mobile phones does not only distract the drivers' attention but also create nuisance and pose danger to others driving on the road.
Pandhare said that people do not realise that talking on mobile phones while driving could be dangerous to themselves as well as others. He said that anyone talking on mobile phones while driving face strict action in other countries.
"During the special drive, we will take strict action against traffic violators so that people will be forced to think twice before breaking traffic rules," he added.
Figure this
* At least 1,000 people have been penalised in the past three months
* More than 2,900 were caught taking on mobile phones in 2013
* Most of the offenders fall in the age group of 20 and 35 years
For violators
* The licence of the offender will be seized on the spot and s/he will have to appear in the court
* The offender will have to pay the fine at the Pune RTO after which his/her licence will be suspended