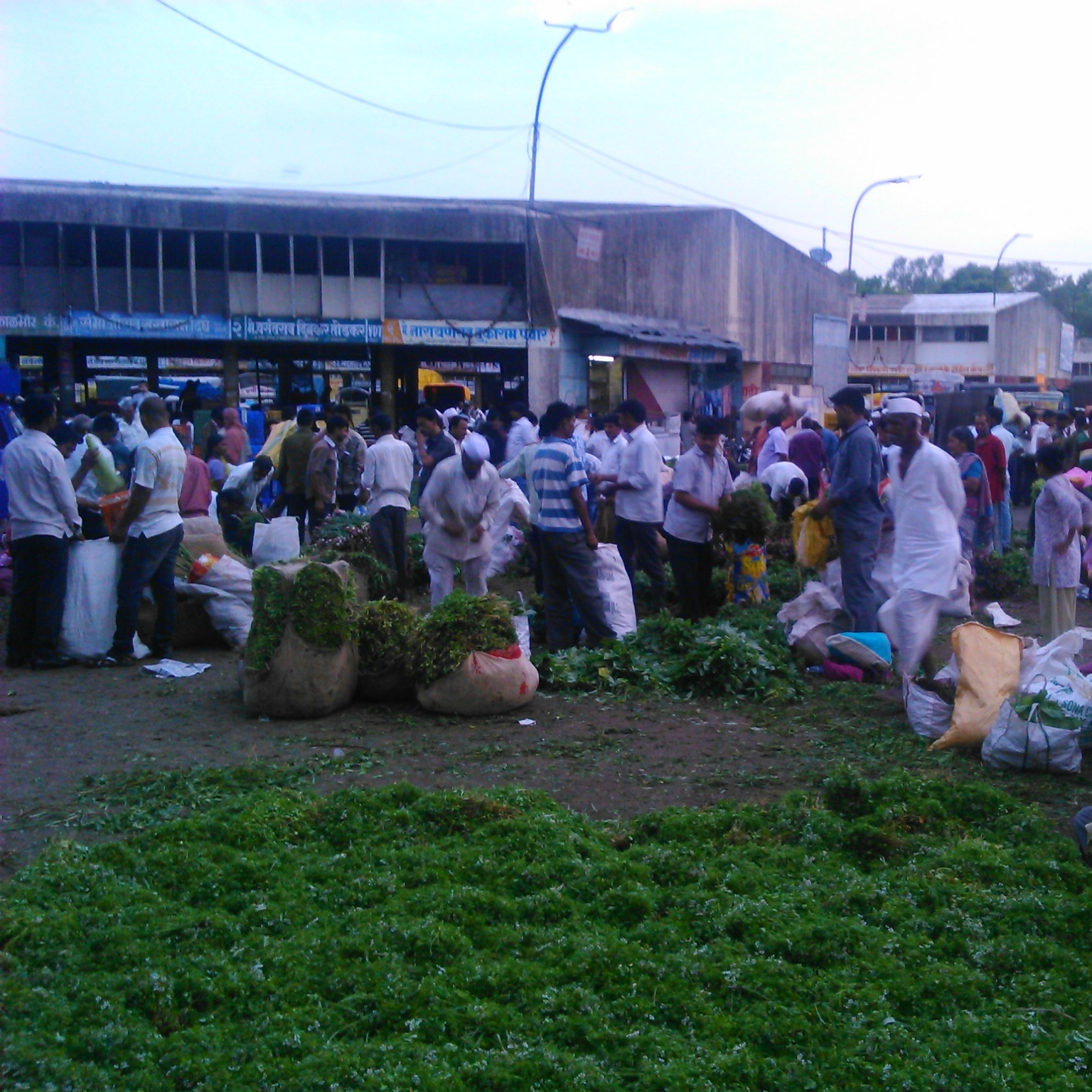 Pune: Taking advantage of the strike by commission agents which has led to a shortage of vegetables over the last three days, small time vegetable retailers are taking advantage of the lesser availability by selling vegetables at higher prices. Prices have significantly gone up in areas like Koregaon park and Kalyaninagar, where residents are capable of shelling out more.
The hike depends on the area where it is being sold. Areas like Koregaon park and Kalyani nagar, where there are no big vegetable markets, vendors selling onions at Rs 65-70 per kg, and in places like Camp and Hadapsar, the vegetable prices are around Rs 50-55 per kg. In areas like Sahakarnagar and Shukrawar peth, the prices are around Rs 45-50 per kg.
MNS leader comes to the rescue:
Pune: If you are residing in the heart of the city in areas like Sadashiv Peth, Perugate, Kuthekar Road, Bajirao Road and Natu Baug areas, you will not feel the pinch of the agents' strike and soaring vegetable prices. This is thanks to the temporary fair price vegetable shop in Sadashiv Peth at the road joining Tilak Smarak Mandir and Pavan Maruti Mandir.
While small time traders are squeezing consumers by hiking vegetable prices, an MNS leader in the city, Prakash Dhamdhere, has taken this initiative to provide vegetables at a fair price to local residents. He said that he has tried to make an effort to provide relief to local residents and he has put boards at 17 places in his Ward number 50 so that people can avail of vegetables at a fair price.
Dhamdhere said that since the news of the sudden demise of Union Minister and BJP leader Gopinath Munde overshadowed other things in the media, and the commission agents' strike was forgotten by people and suddenly when the vegetable prices soared and vegetables were not available they were shocked. The Commission Agents' strike at the Agricultural Produce Marketing Committee (APMC) has resulted in the price rise for almost all the vegetables.
Madhura Vaidya and Vandana Joglekar, who stay at Sadashiv Peth and Limayewadi areas said that the MNS has done a great service since they were getting green vegetable Rs 10 cheaper when compared to retailers in nearby areas. They said that potatoes and onions were also avilable at normal prices of Rs 25 and 20 per Kg. Anand Shirke, who is a retired bank employee staying near Maharashtra Mandal on Tilak Road, said, "Let the agents go on strike for the entire year because MNS can provide vegetables like this near my house and MNS can get party workers like me who are retired and have no other work."
Dhamdhere said that he has sold 1.5 tonnes of onion (Rs 20 per Kg) and 1.5 tonnes of potatoes (Rs 25 per Kg.) along with 500 Kg of tomatoes and 1,000 bunches of green vegetables of five varieties and 200 bunches of coriander. He said that almost 1500 citizens have availed benefit of this shop in last two days.
Farmers reach out directly to customers:
Pune: The Agricultural Produce Marketing Committee (APMC) has made arrangements for the farmers to sell their produce directly to the consumers, while the city's vegetable traders and vendors stay on strike against the government's Toli system proposal.
APMC's administrator Deepak Tavre, secretary Anil Jagtap and N D Ghule, in charge of the fruits and vegetables section, are providing the farmers with selling space in the market, so that the consumers can purchase fruits and vegetables at regular prices. While associations such as Adate Association, and Hamal Panchayat Association protest against the proposal that suggests that a team of labourers work in two separate shifts in the entire market yard, APMC are in favour of the Toli system, which is prevalent in the Mumbai market. Currently, the Pune market has a separate labour force for each shop.
According to Shivlal Bhosale, president of Adate Association, the prices of the vegetables have gone up by 40 to 50 per cent in the past two days, as an impact of the strike.