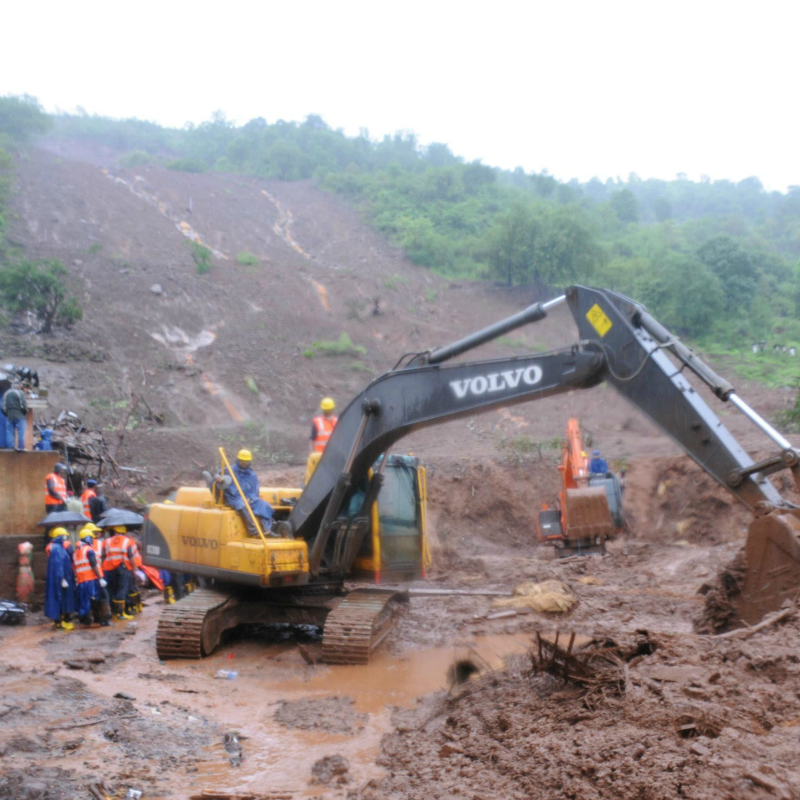 Pune: It is a second lease of life for 35-year-old Sunita and her three month daughter who were stuck in the debris before they were rescued just in time by the rescue team. "This is not less than a miracle and it is like Gods gift for me and my daughter," said Sunita while speaking to dna.
Sunita Lambe, a villager of Malin village in Ambegaon Taluka is one of the survivors along with her three month old daughter who were at their home when the landslide took place on Wednesday. "Before I could understand that the disaster was coming, I was already under the mud and my daughter was in my arms. Fortunately, the rescue team reached in time and they took us out. When I saw my daughter, she was not reacting, I was scared and I pinched her and she started crying."
For the villagers of Malin village, rice cultivation was their main source of income. Many of the villagers were working in Pune and Mumbai and had come to the village to sow rice but some of them lost their lives in the landslide.
Hira Zanzare had lost her father on July 25 and her relatives had come her house to perform Puja but unfortunately they got trapped in the landslide. Hira however survived as she had gone to Manchar to purchase material for the Puja. Speaking to dna, Hira said, "Eight people of my family including my mother, couple of sisters, brother in law and my sister's three children are still missing."
According to the Suresh Rongte, principal of the district school, if the school would have been conducted in the morning shift, many of the students would have survived as they would have been in school when landslide took place. Rongte said, "We had total 35 students from Malin village and all are missing. I still can not forget the faces of these children."
For this police constable, it's a double duty as on one hand, he is searching for his missing relatives and on the other, he is helping local police to control the mob. The constable Sachin Pote is from Sangli but when he came to know about his missing relatives in the landslide, he took a leave and joined the rescue teams at Malin village. "I saw the name of one of our relatives in the missing person's list and therefore I took a leave from work and rushed to the village. My five relatives are missing but I cannot sit and cry. I am helping NDRF personnel to extract the bodies and also controlling mob."
60-year-old Kisabai Zajure who lives with her son and daughter-in-law in the same village also had a miraculous escape. "I got up early in the morning and found neighboring houses were under the debris. I saw many people rushing to temple but it was also engulfed in the landslide. After this incident I do not want to stay here." she said.