Alternative Chande-Nande Road will connect Hinjewadi to the city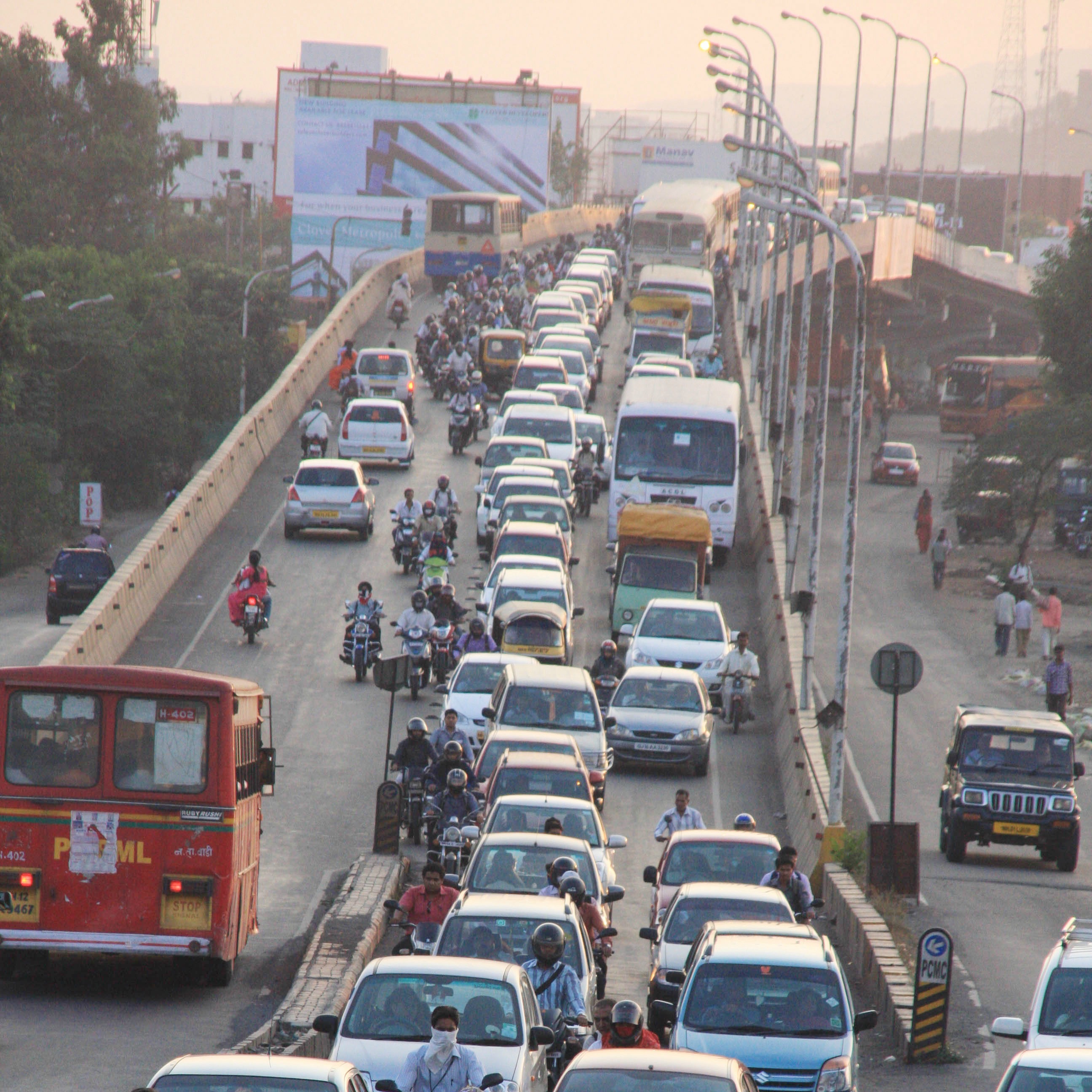 Pune: Good news for IT professionals working in Hinjewadi IT park who are tired of traffic snarls. Member of Parliament Supriya Sule on Monday stated that the state government has given green signal to the Chande- Nande Road, which will be the alternate road to connect IT park with the city area. Sule also informed that the Pune Mahanagar Parivahan Mahamandal Limited (PMPML) will be starting shuttle service in the IT park and the formal inauguration of the service will be done on August 15.
On Monday, Sule visited Pune Municipal Corporation (PMC) to discuss the pending issues of her constituency before the parliament session starts. After the meeting, Sule was speaking to media when she informed about the measures taken to improve the traffic situation in the Hinjewadi area, which falls under her constituency.
Hinjewadi IT park is facing traffic related problems from last many years and various measures taken in the past had turned out to be failure. There was a long time pending proposal of constructing Chande- Nande Road, which will be alternate road to the existing road. Sule on Monday said, "There are two proposed roads of which one is under Urban Development department and the other road of Chande- Nande is under Maharashtra Industrial Development Corporation (MIDC) and the work of this road has been sanctioned by the Industries Minister Narayan Rane. The work of the Chande–Nande road will start soon."
"There is also plan of constructing over bridge at Balewadi. Apart from that there are certain measures being taken to improve public transport system in the area. From August 15, a shuttle bus service from IT park up to the highway will be inaugurated with the help of Hinjewadi Industries Association. Certain measures are already being taken to ease out the traffic in the area but I want the traffic situation in the area to reach such a level that there will be zero waiting for commuters in Hinjewadi," Sule said.
Related Read: Why Hinjewadi commuters do not welcome the rain
Techies hopeful new road will ease life

The decision taken by the state government of sanctioning alternate route of Chande- Nande to ease out traffic situation in Hinjewadi IT park, has been welcomed by the IT professionals .
It is an everyday struggle for the IT professionals, who have to spend nearly one hour in traffic during peak hours in morning and evening. However, now since the state government has given green signal for one of the proposed alternate routes, the IT professionals feel that it will help in easing out traffic situation, provided the authorities speed up the work.
Mayur Bhave (42), who works with Siemens and a resident of Kothrud said, "It takes me 40 minutes to reach office when I travel by the company allotted bus and more than an hour when I have to travel on my own. I have to change at least two buses apart from taking a share auto to reach office. The alternate route is a welcome move but the PMC should focus on improving the public transport. Connectivity of Swargate, Hadapsar, Kothrud to Hinjewadi by public transport is nearly nill. The shuttle bus service will benefit the commuters, who travel by share auto as there is a long queue for these autos. But should have started it from Kothrud or Chandni Chowk to IT park"
George Varghese (31) who works with Credit Suisse and a resident of Vishrantwadi said "The alternate route will benefit the people working at phase 3 and people staying in Kothrud, Swargate and that area. It will save almost 15 minutes to half an hour for commuters traveling from this part of town. The shuttle bus service will be of great use to people because they have to wait for a long time for a public transport since it is not sufficient. Apart from this, it will reduce the rush and possibility of accidents will also lessen. I spend more than one hour to reach office"
Mayur Thanki (25) who also works with Credit Suisse and a resident of Wadgaonsheri also emphasized on the aspect of reduction of traffic congestion "If it helps in reducing the traffic congestion than its a welcome move and it also save time for other commuters," who travels by company allotted cab.