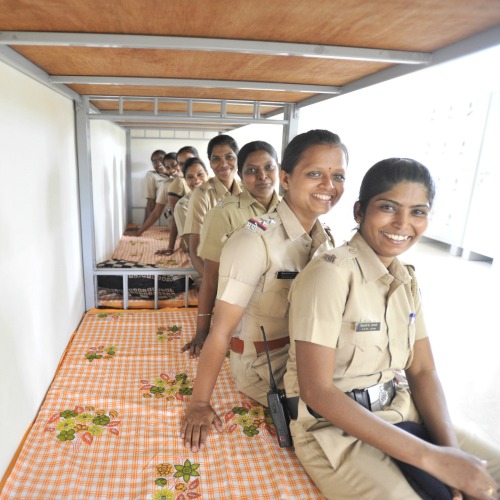 Pune: Kondhwa Police Station, with the help of Rotary Club of Pune, has started first of its kind restroom for its lady constables. Earlier, the restrooms were combined and there was no scope for rest for lady constables who have working hours of twelve to fourteen hours.
Speaking about this facility, Dhanashree More (27) said that all the lady constables were elated on inauguration of this facility. She also mentioned that ladies can take turns to rest which will make them less tired while having heavy duty hours. She said that this was possible only because ACP Pandharinath Mandhere took interest.
The facility provides for not only toilets and mirrors and fans but also bunker beds and lockers for them to keep their valuables.
ACP Mandhere said that it was a much needed facility for women officers.