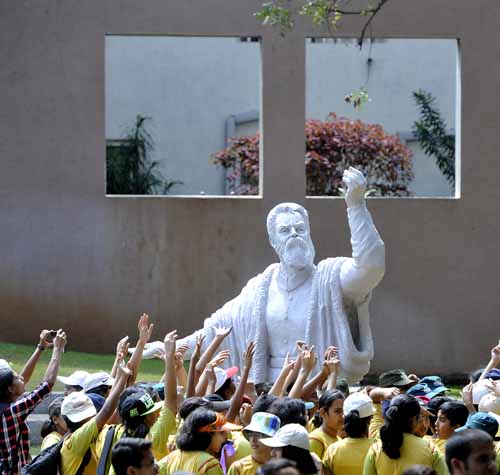 Pune: To spot and nurture talented students, and provide them with research opportunities at a very young age, the city-based Moving Academy of Medicine and Biomedicine has organised a two-month long vacation program called 'Discovering Little Scientist'. The program is in its the third year, and has been targeted at teenagers aged between 14 and 18 years.

The summer programme for students will also give them an opportunity to earn a stipend of Rs2,500 per month during its course, including all travel expenses.

Speaking about the program, vice president and the secretary of the academy MG Deo, said that select students will work on community and laboratory based research projects such as screening of urban and rural communities for prevalence of anaemia, diabetes, and obesity in rural and urban Maharashtra.

"Before starting the projects, the little scientists will be given hands on training in subjects such as tissue culture and computers at a Pune-based training centre, in which lectures by leading scientists and lecturers are included," he said.

The programme began with just 10 students from all over Maharashtra.There is a set procedure for selecting students, where applications have to be sent on a plain paper with details including name, age, sex, telephone number, marks obtained at the last school year and photographs. The application should be submitted along with a mini-essay of about 500 to 800 words on the topics decided by the academy. The topics include Diabetes, Obesity, Genetically modified crop, global warming, gene cloning, cancer, anaemia, adverse effect of tobacco and HIV.

The applications can be sent to Moving Academy of Medicine and Biomedicine, 13 Swastishree Society, Ganeshnagar, Pune-411052. Telephone number: 25449649.