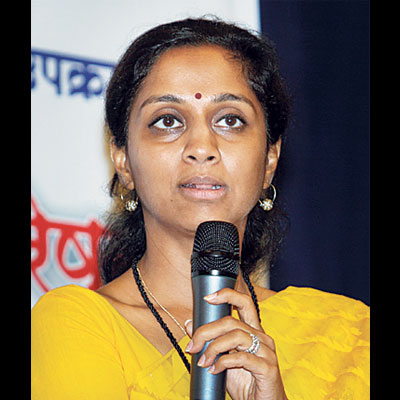 Pune: Back in 2012 Supriya Sule, the NCP candidate from Baramati constituency for the ensuing Lok Sabha elections, had covered entire state to create awareness on women empowerment with initiatives including Lek Ladki, Lek Vachava. However in the present election scenario, she seems to keep only to her constituency.
On Tuesday, Sule visited the family of a 15-year-old girl who was raped by four youths, including two juveniles. But she forgot another four-year-old, who was sexually abused by the male attendant of a school bus.
Sule, who is known for taking up women-related issues and female foeticide, on Tuesday afternoon visited the Warje-Malwadi area that falls under the Baramati constituency to meet the family. Sources from party reveal, that Sule apparently spoke to the victim and her parents assuring them help, even proposing to take care of her education. Sule however, forgot the four-year-old student, who lives in the Pune constituency.