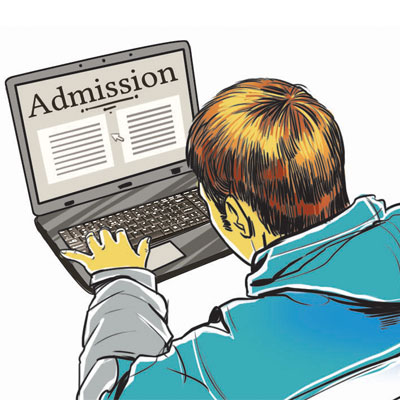 Students organizations affiliated to various political parties on Tuesday met deputy director (education) and allege that there are several glitches in the ongoing online admission process of Class XI and claimed that several students are getting affected by the wrong implementation of CAP process.This year, the class XI admissions in the city, have been going on through On line central admission process in which students are getting their colleges as per the percentage they have received and the cut off percentages of various colleges. The entire process is on line and there is no chance for manual interference.
The members of these parties, who met Suman Shinde, the deputy director (education), allege that those students who did not report to the allotted colleges should be given one more chance in the third merit list and the condition of getting out of the on line process if admission is not taken should be removed.They also said that a lot of students mistakenly chose wrong college options while filling up the forms and now they should be given another chance.

"The entire process of on line admission is full of glitches as majority of the students are receiving issues in the present system and the previous process of table admission was better," said one of the members.
While speaking to dna, Shinde said that all these allegations are baseless as not a single members of these organizations are giving them cases. "As far as the admissions of the studnets who have gone out of the system are concerned, they will be considered after the entire process ends and they have to wait till that time," she said.All the students were given time frame to take the admissions in the allotted college by just paying Rs 50 as they can go for other better college if they get one in the next merit list, but students did not pay attention and did not report to the colleges.