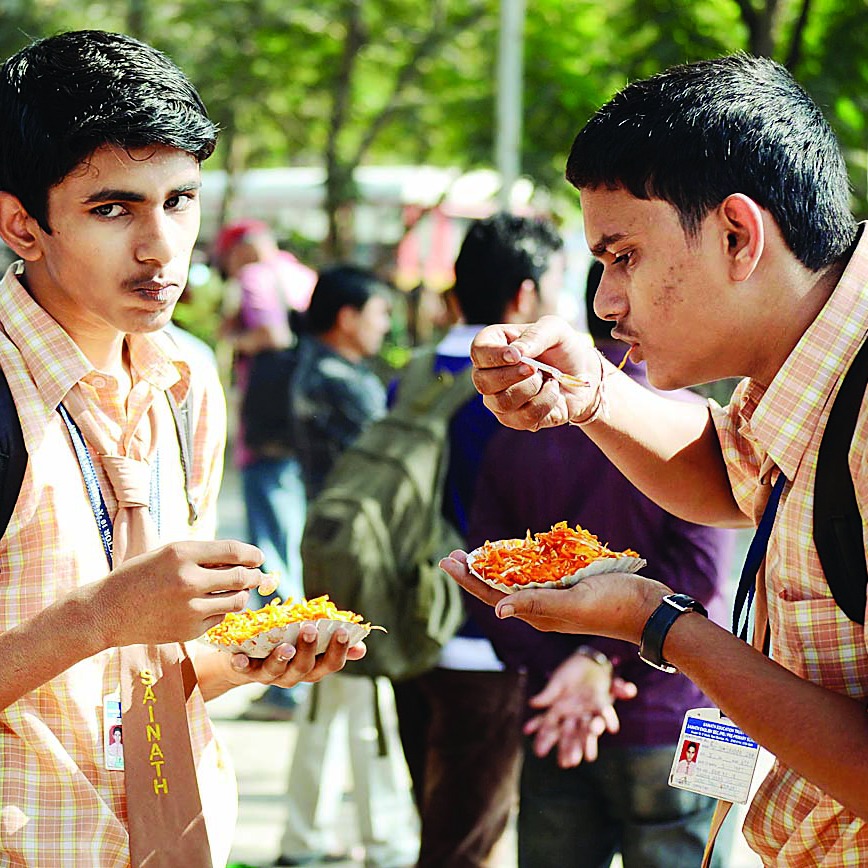 Pune: Think before you eat outside at any roadside food stalls or hawkers in the city. In the first week itself, 159 stall owners were fined in the monsoons drive inspections conducted by the Food and Drug Administration's (FDA). It was found that most of the food stalls and small restaurants did not follow the standard norms of cooked food quality provided by the FDA.
Since the rainfall activity has increased in the city, a spread in bacterial infections causing fever, diarrhea, indigestion, throat infections, typhoid and cholera have risen. Contaminated and unhygienic food/water being a major reason for spreading of bacterial infections, FDA conducted the inspections as a control measure.
"We inspected the food quality, standard of raw material used, storage of food and the medical condition of workers of food stalls and small roadside restaurants. Over 286 number of samples were collected, 55 per cent were found contaminated. In a week we have filed cases and fined 137 of them," said FDA Joint commissioner Shashikant Kekare.
The sudden inspections by the FDA brought in a large number of cases where contaminated food and unfit water were being served to customers. "We collected fines from stalls which provided with substandard food quality and used unacceptable quality of water which could spread infections. Approximately 3,95,000 rupees of fine has been paid till now," added assistant commissioner Dilip Sangat.
The inspections had been carried out throughout the city and FDA will continue them in the coming weeks. Sangat added, "In all the areas that we held the raids and inspections, half of the stall owners were from Sahakar Nagar, Mukund Nagar, Karve Nagar, Kothrud and Shivaji Nagar areas. The majority of the unhygienic and contaminated food samples were found in the chinese food corners and bhaji centers at the road corners." Food stall owners all over the city have been warned to use good food quality to prevent the spread of diseases through contaminated food and water.