Dept deans write to Gade seeking appropriate measures against erring officials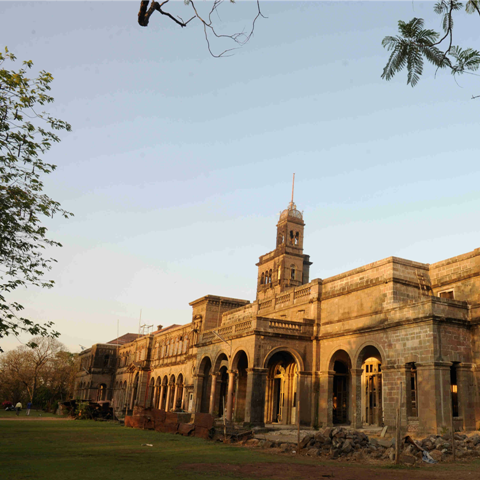 Pune: University of Pune (UoP) vice chancellor Wasudev Gade assured that in the next 48 hours, the varsity will take stern action against those responsible for the goof ups in the examination department over the past few years.
The process of tightening the noose around the necks of the culprits started after the deans of the various departments submitted a letter to Gade and sought stern action against controller of examination Sampada Joshi.
While speaking to dna, Sudhakar Jadhavar, dean of Commerce faculty, said, "It is high time that the goof ups and mismanagement. These things have become an everyday affair."
"The vice chancellor had promised during the senate meet that action will be taken in 15 days. That duration is over. The goof ups have rather increased," he said.
Sanjeev Sonawane, dean of Education department, said that on Thursday they met Gade and submitted a letter and asked them to expedite the action.
Gade, however, refused to divulge the kind of action that will be taken against those responsible for the goof ups.
Sources said that Gade and other three members of management council of the varsity on Wednesday questioned the employees working in the examination section and sought information about the mis-management.
Senate members to approach governor
Citing that the varsity is not paying heed to serious issues in the exam section, some of the senate members have decided to approach governor of state K Sankaranarayanan.
"Since the honourable governor is the chancellor of the varsity, we will approach him if the varsity fails to take appropriate action," said Arun Pandharkar, one of the senate members.
Never-ending show
April 1, 2014: In a classic case, the students of first year Bachelor of Commerce had to wait for at least one hour to get the question paper as the examination department forgot to set the paper for German language subject!
Mar 31, 2014: Second year Biotechnology students received a rude shock during exams when the paper - Biophysics and Instrumentation paper- was set according to old syllabus
Mar 29, 2014: Students from Automobile Government Engineering College, Avasari gathered at the exam dept and staged their protest against the non-ending goof ups
Jan 10, 2014 : Students from law colleges who received less than expected marks in their respective subjects, demanded that they should be shown the answersheets
Nov 22, 2013 : Over 6,000 first year students of the MBA course witnessed an example of poor management when the server started running slow and they couldn't appear for the online exam
Nov 9, 2013 : Hand written question papers were given to more than 2,000 students of postgraduate diploma course in hospital management.