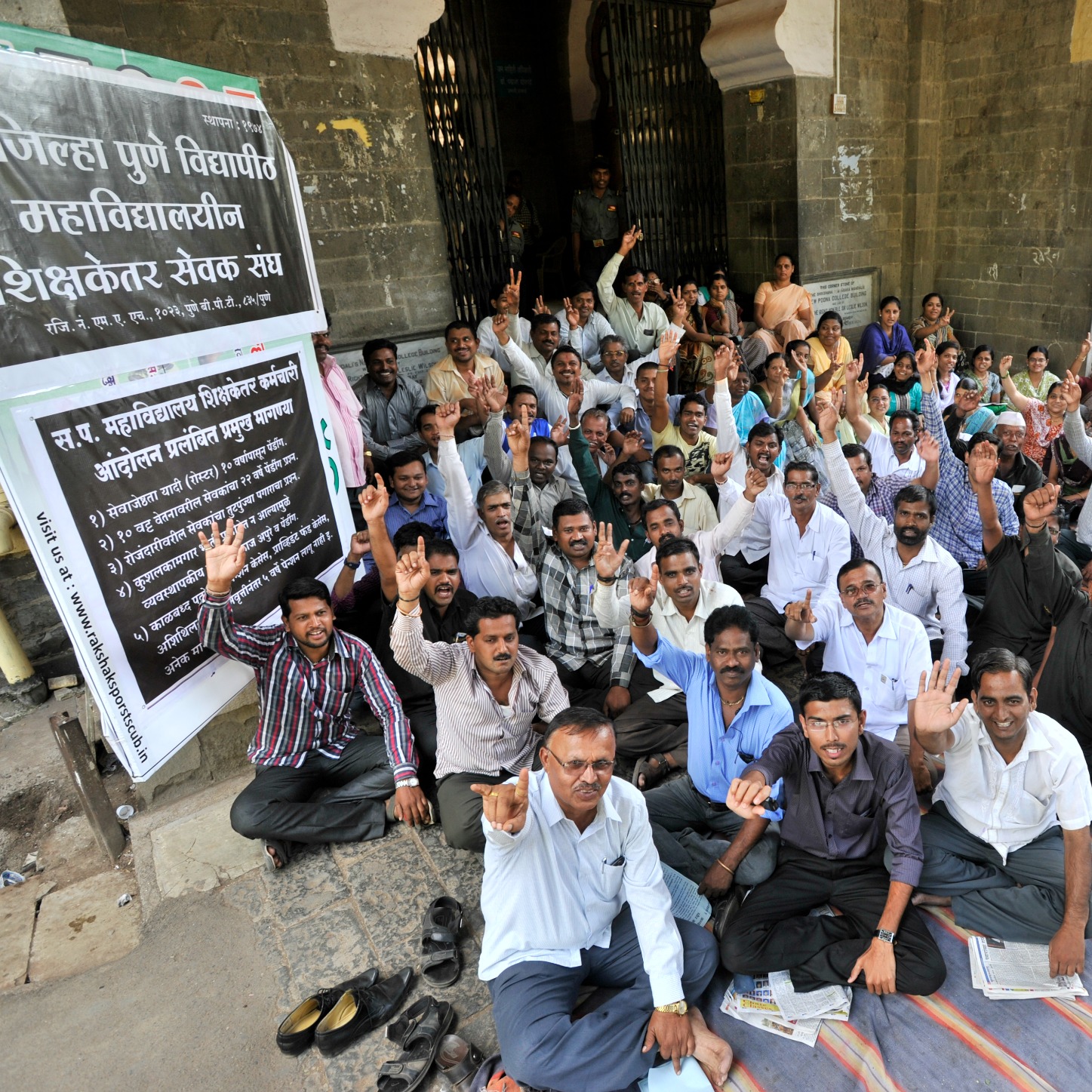 Pune : The students seeking admission to Sir Parshuram College to various branches are in a fix. Students of the college are neither able to get books from the library nor are they able to conduct experiments in the science laboratory. The reason behind this is that as many as 140 non-teaching staff of the college have gone on strike for their long pending demands. They are not ready to back down till their demands are fulfilled
Under the umbrella of Pune district-Pune University and colleges Non-Teaching Organization, all the non-teaching staff have stopped working for the last three days.
While speaking to dna, Shashikant Kamate of the Non- Teaching Organization said that it has been over 20 years, that the non-teaching staff has been fighting for their demands.
"The non-teaching section is suffering from immense staff crunch, however, the college management is not filling vacant seats and with a small number of staff, the day to day work is affected and the existing staff has to take the additional pressure," he said.
He added that out of 140 staff, more than 80 employees are on contract basis however since they have been working here for a long time. The management is not ready to do any thing for them.
Another member of the orgainzation, Dilip Gurav said that the main issue here is that the posts like registrar, office superintendent are vacant for years now. "This is the third day, we have been seeking answers, however, the management is not ready to come and discuss our demands, however we have decided that till the time, they accept out demands, we will not back down," he added.
One of the students from the college said they are not able to access the library as the issuance of books have been stopped due to the strike.
The students who are coming to inquire about the admissions too are not getting information as the officials from the sections are in strike.
When contacted, Padmaja Ghorpade, the principal of the college was not reachable.