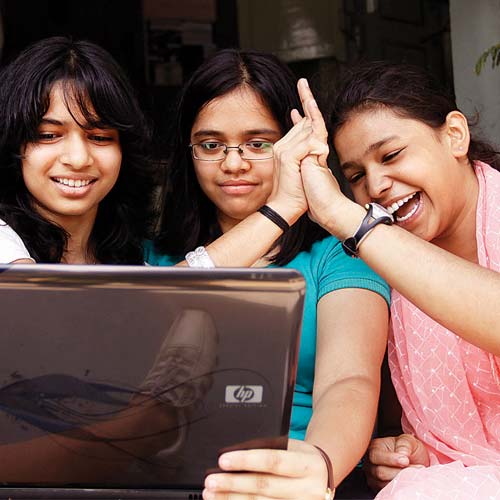 The Maharashtra State Board of Secondary and Higher Secondary Examination has finally announced the class 10 or SSC results 2014 today at 12 am (Tuesday). The overall pass percentage is(88.32), with girl stand leading at (90.55) and boys (86.47). The total of (15,55,984) students had registered for the examination and out of that 15,49,784 appeared for the exam and out of that 13,68,796 passed the exams.
In pune region, the passing percentage is 92.35. There were 2,55,427 students registered for the exam out of which 2,54,553 appeared for the exam and 2,35,090 passed.
This is highest ever pass percentage with Konkan leading with 95.57 and Latur with lowest 81.68.