Committee will have cops, principals, NGOs and kids; will include 105 schools falling under Zone IV jurisdiction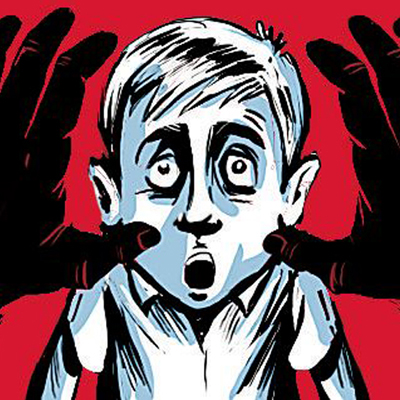 Pune: Preventive policing is the new mantra for the Zone IV police, when it comes to curbing the rising number of child sex abuse cases. Shocked by the number of rising incidents of child sex abuse, especially those reported by city schools, now police and schools will join hands together to form a taskforce to prevent such incidents.Around 105 schools fall under the city police's Zone IV, which is made up of two divisions including Yerawada, Khadki, Airport, Vishrantwadi, Kondhwa, Wanowrie, Hadapsar and Mundhwa police stations. The idea is simple — one platform where children can interact with stakeholders about safety issues and also incidents can come to light faster and a joint effort can be made to avoid/ address such issues.
The idea is not new, it's a recycled one. The original idea was floated by former Yerawada police station inspector Kishor Jadhav, who had floated such a committee to interact with students. Many times, students, especially girls, would complain of molestation and eve-teasing outside their campus. This had helped the police to curb the menace to a great extent. However, the initiative lasted only for three months.
Now, the deputy commissioner of police (Zone IV) Manoj Patil has plans to begin it again not just in one police station, but across his entire jurisdiction. DCP Patil held a meeting with some local teachers, principal and NGOs. He said, "I believe to stem the menace of child sex abuse, we need to have interactions in schools with those who are getting affected. Earlier too, it was a success, though on small scale. Here the children can regularly interact with us and presence of principal and teachers too. We can build atmosphere of confidence which will help in prevention. Sometimes we find that cases are reported late and then its difficult to construct the evidence and such interactions will help us overcome this issue," said Patil.
He added that at such interactions, counsellors would talk to students about good and bad touch and further discussions could reveal the details of abuse cases, if any.NGO Dnyandevi Childline's director Anuradha Sahasrabudhe said, "I had been approached for conducting the classes on good touch-bad touch and feel it would be a good initiative. It would not only educate kids but also teachers and principals would know their role in such situations." Sangita Bansaver, principal of Erin Nagarwala school said, "It' a good initiative as this will help for children. Today children are more vigilant then others and such interaction will help to increase their communication and confidence. Such interactions could bring to fore hidden fears or past abuse incidents too."