Crime Investigating Department will impart forensic training to senior cops for increasing conviction rate in state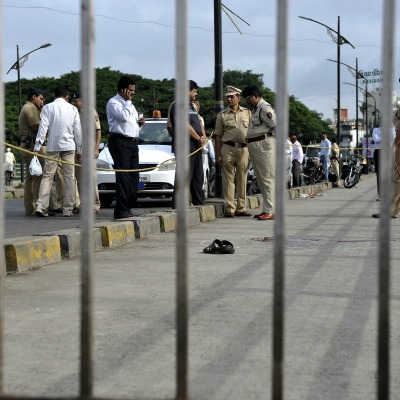 Pune: Considering the importance of forensic investigations in sensitive cases like murder, rape, bomb blasts, etc., the Crime Investigation Department (CID) with the help of forensic experts has decided to give forensic training like collection, packaging and sending forensic samples to the laboratory to police officers in the state.
The CID has also given special kits to officers which they can use it at the crime scene. The CID officers have claimed that now the police officers can work as forensic experts at the crime scene and they would not have to wait for experts. They have also suggested the police chiefs to purchase the special kits and use them effectively.
The decision was taken recently by the top brass and thereafter they arranged a special training for the police officers at the CID headquarters in Pune. In the first batch, 38 officers will be trained.
Speaking to dna, additional director general (state CID) SPS Yadav said, "We decided to impart training to police officers because of the low conviction rate in the state. Besides, the officers lack knowledge of collecting forensic evidences in sensitive crime cases."
Yadav said that it has been observed that most of the investigating officers and senior policemen failed to collect crucial evidences in sensitive cases, which ultimately hampered the investigations.
Yadav further said, "As of now, we have given training to 38 officers and more such batches will be taken in the future. Moreover, those trained officers will also have to give training to constable ranked policemen at the police station level. If police station has more such policemen, it will definitely help in the court to produce forensic evidences."
Yadav is of the opinion that forensic evidence is the key evidence in many cases and it will definitely give impetus to conviction rate in the state.
State conviction rate
* 2011: 8.2 per cent
* 2012: 9.4 per cent
* 2013: 15.1 per cent (First three months)
In the past 10 years
* Maharashtra: Between 8.2 per cent and 13.7 per cent
* National average: Between 42.9 pc and 38.5 per cent
Crimes against women
* Maharashtra: 16.1 per cent
* National average: 24.2 per cent