At least 40 Punekars have borne the brunt of slippery, potholed roads but authorities can't care less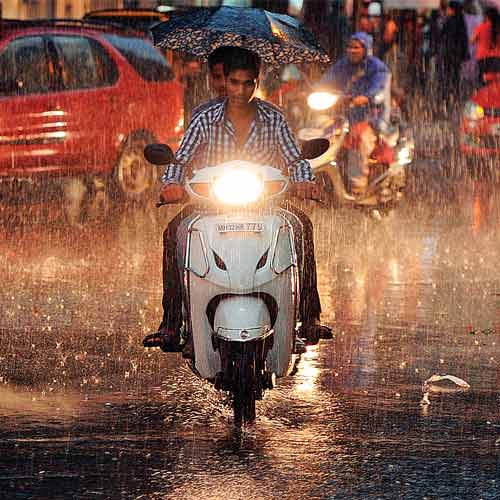 Pune: Rains have surely brought the much-needed respite to the city but they have also brought along some woes. At least 40 cases of vehicle skidding on slippery roads have been reported in the past few days. This information has been shared by Vishwas Pandhare, DCP (Traffic).
Besides slippery roads, potholes and water logging are the other causes for rising incidents of accidents during the monsoon. The traffic police have requested the Pune Municipal Corporation (PMC) to carry out urgent road repairs and install signages to facilitate smooth and accident-free drive for commuters.
Pandhare added that the traffic branch has already issued an advisory to the commuters, especially two-wheeler riders to ride carefully during monsoon. The citizens are expected to wear helmets and slow down near waterlogged portions of roads lest they hit the potholes and fall down. The traffic branch further mentioned that all the motorcyclists who fell down sustained only minor injuries.
He also maintained that the traffic police will not hesitate to lodge cases related to negligence against PMC officials for incomplete road works. Either the victims or their relatives should come forward to lodge a complaint with the police in connection with the bad roads, he added.
The traffic department has also communicated to the PMC road department highlighting the hazards of incomplete road works, loose gravel and pothholes to the two-wheeler rider during monsoon season.
Head: Two-wheeler accidents
2013
* Fatal accidents: 211
* Serious accidents: 366
* Minor accidents: 460
* Deaths 62
2014
* Fatal accidents: 96
* Serious accidents:153
* Minor accidents :199
* Deaths 62