Academy team went through rigorous training with Pune Football Club at their ground to go well prepared for the event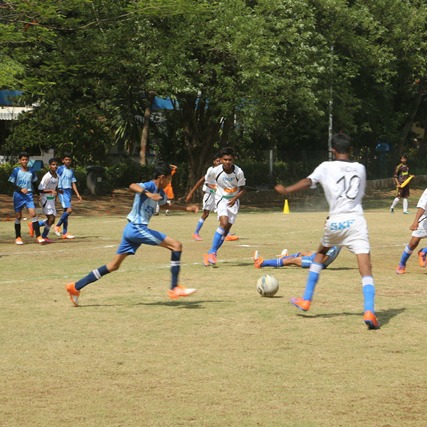 Pune: As the curtains come down on the 2014 FIFA World Cup football in Brazil on July 14, another big tournament of this beautiful game will unfold at Gothenburg, in Sweden from July 13, for the four-decade old Gothia Cup, popularly known as the World Youth Cup, presented by SKF.
This biggest extravaganza of youth under-15 football will witness 1,500 teams from 70 countries converge at the venue. It will also have Pune's SKF Football Academy team making their fifth appearance in this championship.
The SKF team have the Pune FC a lot to thank for, as they received professional training from this team, during their short stint with the Pune FC, under the watchful eyes of Gift Raikhan and Rakesh Walhekar.
SKF coach Rajendra Panhalkar said, "We have gained a lot by training with the Pune FC. It has helped us in many ways. We had practiced a lot before, but lacked professional touch. After training with Pune FC, at their ground in Mamrudi, near the Maharashtra Cricket Association, I think the boys have become more professional in their approach."
"In all, 25 footballers were selected for the camp, which was held in the last week of May. We are thankful to Pune FC and the officials they gave us the insight to the actual professional approach to the game, which we were ignorant about. The FC ground too is well prepared, and resembles the one in Sweden. The fact that the boys practiced on a full-sized football ground, and not on a ground like the SKF, will make a huge difference. I am sure that the boys will do well this year," Panhalkar added. These young team may not have always got the best in life, but they are fortunate to have got a chance to follow their passion — football. The boys come from humble background, residing in the slums of the city, but their dedication towards this beautiful game has paid them some rich dividends. Some of the kids' parents are daily wage earners, working as drivers and cylinder suppliers.