Accused gave `10 to the victim to keep mum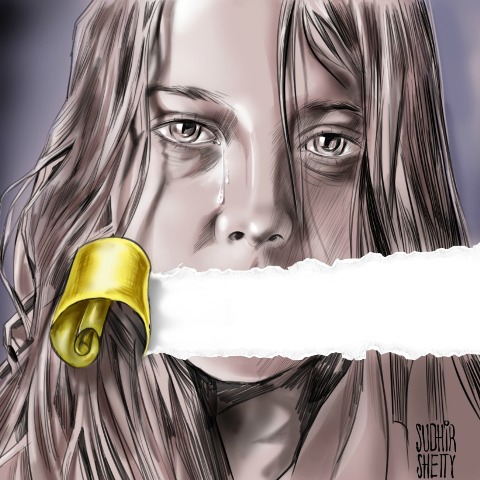 Pune: The curiosity of a father, who noticed a Rs10 note in his eight-year-old daughter's hand, led to the shocking discovery that she had been molested by the barber who cuts her hair and later handed over the note.
The father of the girl lodged a complaint with the Pimpri police, who have arrested the barber under relevant sections of the Indian Penal Code comprising molestation and Protection of Children from Sexual Offence Act.
The accused, identified as Salim Shaikh (20), worked as a barber in Lucky hairstyle shop situated at Vallabnagar in Pimpri. He had been working in the salon for past five years.
Inspector in-charge of Pimpri police station, BB Mudiraj said, "The incident took place on Wednesday, around 2.30 pm. The girl and her sibling had gone to cut their hair in the salon and Salim after cutting her hair, kissed her on the lips, touched her private parts and later gave her a Rs10 note, asking her not to reveal the incident."
He added, "After reaching home, she showed the note to her father. When the curious father repeatedly asked her about the money, the girl revealed the whole incident. Immediately, the girl's father informed us and we arrested the culprit."
On Thursday, Salim was produced before the special judge in Pune and has been remanded to judicial custody.