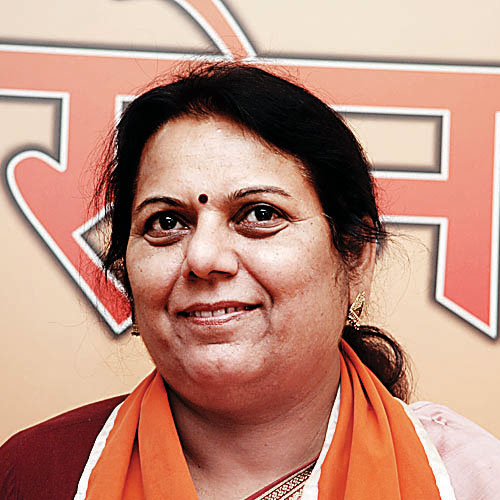 Pune: Retaliating to Nationalist Congress Party (NCP) chief Sharad Pawar's criticism of Shiv Sena chief Uddhav Thackeray, Sena spokesperson Neelam Gorhe said that it was an 'election gimmick'. She added that one should check that whether Pawar was joking or was speaking about it otherwise.
In his reaction to Uddhav's statement that he will not allow Pawar to come to NDA folds, Pawar had criticised Sena chief and praised MNS leader Raj Thackeray.
Pawar had termed Uddhav's statement as the biggest joke of the year. Gorhe said that there are straight fights at various Lok Sabha constituencies between NCP and Shiv Sena.
"In Parbhani, Kolhapur, Maval, Raigad and a few other constituencies, we have straight fights with NCP and Pawar wants to rekindle a ray of hope by igniting the MNS pockets at these constituencies through the criticism of Uddhav and praising Raj Thackeray," she said.
Reacting to Raj Thackeray's statements, she said, "MNS is thriving on division of Marathi votes right from 2009 elections and he is continuing the tactic. "
She added that making private conversations public does not conform to political and diplomatic protocols and he is misleading people on all issues including that of toll.
"People of the the state are well aware of the toll issue since chief minister chief minister Prithviraj Chavan made it clear to Raj Thackeray that it was not possible to scrap toll and government has only yielded to Anna Hazare's demands," she said.