To pay a tribute on his 450th year, a city-based theatre group staged Shakespeare's famous comedy play, Much Ado about Nothing with a Bollywood twist in the city last weekend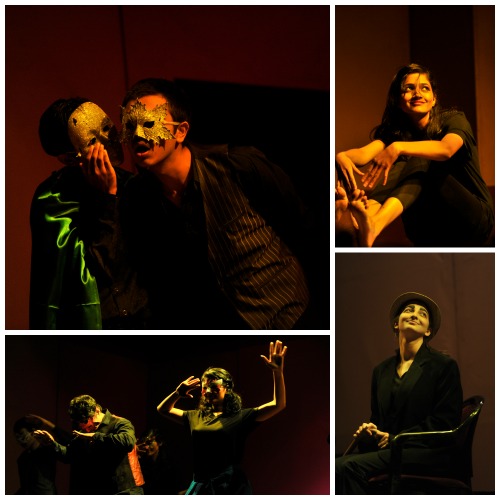 The play is a modern-day twist which has been extracted from Shakespeare's famed comedy play Much Ado About Nothing. The play used fragments of the Bard's original verse and their own dialogue, where they go back and forth between real and constructed time — in order to contribute to the parent story line, and allow it to proceed seamlessly. The play is also inspired by the very famous Yash Chopra romance and tragedy. Like any other sequel, this one also has a hero, a heroine, her best friend, and a villain with Shakespearean comedy which was staged in absolute Yash Chopra style.
Every actor in the play had one Shakespearean and one contrasting offstage character, which provided ample fodder to bring together contemporary expressions, problems, and classical comedy. Humour was created as the barriers between centuries and linguistic styles. The basic aim was to allow the audience see Shakespeare's usually intimidating plays as merry stories — stories that do not change with time, and whose characters remain as human today as they were 400 years ago.
Expressing her joviality on being a party of the play, Juhi Parmar (not to be confused with the TV actress), who is one of the directors of this play besides Siddhant Pusdekar and Aneesha Srinivasan, said, "The play shows on and off characters on stage and the contrasting personality each individual plays. I had started theatre with Aneesha and Siddhant five years back, and now came up with the idea of directing this play as after this, we all would be flying abroad to pursue our career."