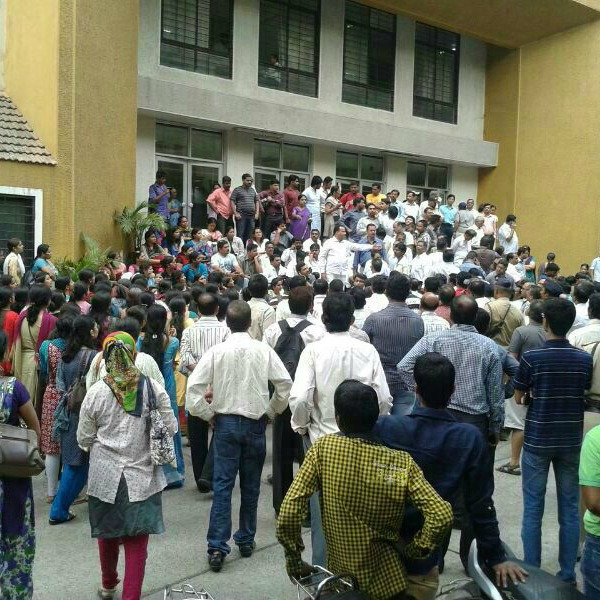 Pune: After the incident, in which a four year-old girl was sexually abused by the male attendant, the issue of school bus safety has once again come to the fore.
Many private schools in the city are saying that they don't have their own buses and have to hire private vendors with little control over what happens in these buses while plying school children.
Leena Chowdhari, the principal of the Symbiosis School said that since they do not have enough space to keep buses, they don't own them.
"Parents of the students have hired vehicles on their own to ply their children and we have only provided them space where the vehicles come and drop children and leave immediately," she said.
She admitted the school did not have any records of the drivers vehicles but they try to keep track on which student is traveling in which bus.
Robbin Ghosh, founder of IB school Victorius Educares, too, said that the school didn't have its own buses and instead school vans are hired on contract basis. "I don't keep a track of these buses as we have a lot of academic duties to fulfill. The parents take services of these vans and hence it is their responsibility to check if these vans have all requisite facilities," Ghosh said.
It's almost the same story with many private schools like Kalmadi Shamrao High School but principal Kamini Saxena said they keep records of the bus drivers.
"We do not have female attendants on the buses and this incident reminded us of the need. We encourage transport vendors to have female attendants on these buses and have two meetings a year with transport vendors," she said.
Very few school principals have recognised the need of a female attendant on a school bus. Indus World School principal said that not only each oftheir buses have a female attendant, but they also hold sessions with bus drivers and conductors about do's and don'ts.
Principal of Gurukul Mrunmayee Bhave said they appointed two female attendants and two sport teachers at the gate to ensure that the child is safe after getting down from the bus and even keep track of the vehicle's registration number. "We also tell our students about good touch and bad touch," she said.