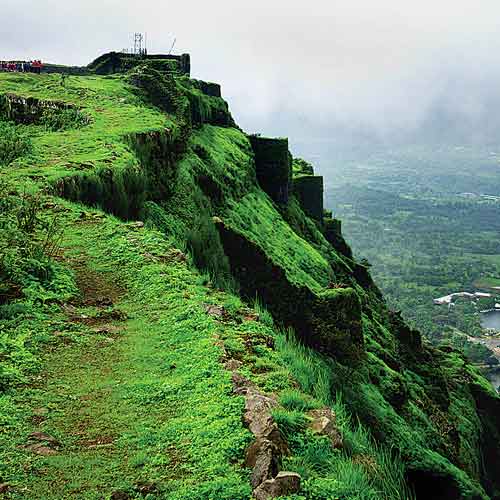 Monsoon has been eluding Pune city, but there has been enough rain in the outskirts to inspire trekkers and bikers looking for offbeat monsoon destinations this rainy season and planning to visit Lonavala for late evening and for those enthusiastic enough to begin a trek in the wee hours of the morning. Should you be planning to go trekking at Rajmachi and other trekking areas in Lonavala, take note because Rural Police have banned trekking between 12 midnight to 4 a.m.
Pune Rural Superintendent of Police Manojkumar Lohiya said, "In this monsoon many trekkers plan to trek or travel late night and visit such forts in Lonavala like Rajmachi and other nearby hills. Their security is an issue as these regions are heavily forested." He also added that a proposal has been given to the forest department and Archeology department to have a check post at entry and exist areas of such trekking spots. At this check point visitors would have to register their names and numbers along with an approximate time of return.
The police hopes to keep a track of people should they not return on time. "We have requested the forest department for help , should we not be able to help us we will have no option but not let visitors enter the such dense area from 12 midnight and 4 a.m."
He further added , "This step has been in the wake of some recent incidents where trekkers have been either targeted by robbers or have been assaulted or attacked by wild animals as this is a forest area."