Following incidents of abuse of 2 girls, authorities set strict guidelines for operators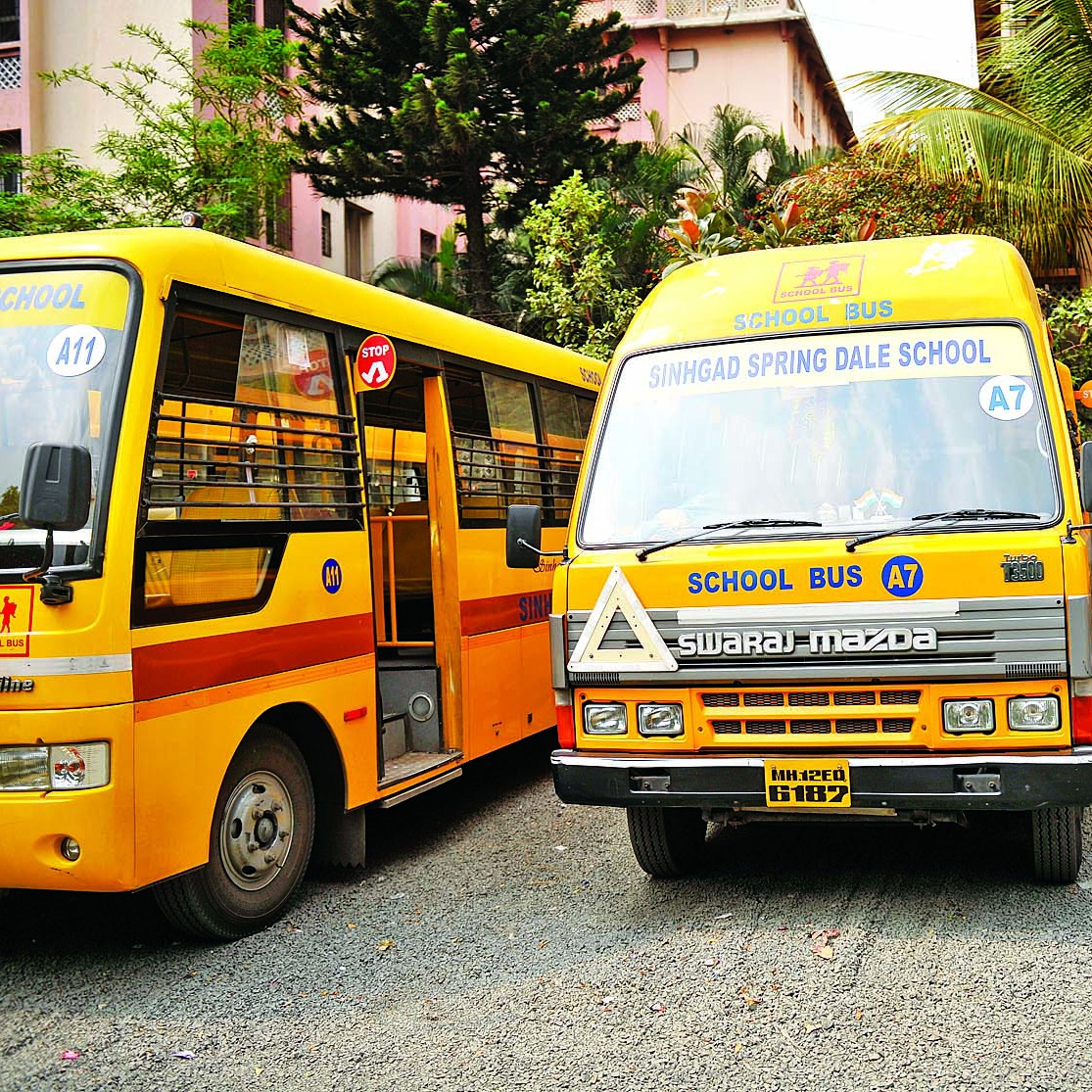 Pune: Recent cases of sexual abuse of two schoolgirls by school transporters highlighted the need of female attendants in school transport vehicles, which is a must as per the new rule. However, some transporters have not learnt any lessons. After the recent crackdown by Pune regional transport office, the flying squad of RTO has caught 15 school transport vehicles in which female attendants were not appointed.
The new academic year for most schools in the city began from June 16 and from that day, the Pune RTO formed special squads to check whether school transport vehicles are following norms set under school transport safety policy. In the span of a week, Pune RTO has taken action against 60 school vans and 64 school buses for not complying with school transport norms. Out of the total vehicles checked by the RTO, 15 school transport vehicles did not have a female attendant to look after the safety of school children, especially the girls, travelling in the school transport vehicles.
Speaking to dna, Pune regional Transport Officer Jitendra Patil said, "We are taking the issue of school transport very seriously and I am also personally checking school transport vehicles. We are checking whether all school transport vehicles have female attendants. The school transport vehicles which were caught for not appointing female attendants will face severe action. We have already issued notices to transporters and concerned school authorities, who will face action as per the Motor Vehicle Act."
Patil has stated that the action against school transport vehicles will continue. The RTO has decided to tighten the screws against school transporters after two cases of sexual abuse of school girls by school transporters had come to light. One of the cases was registered at the Deccan police station while the other case was registered at Wanowrie police station. After these cases, transport authorities, senior officers of Pune police and officials of education department had held a meeting and had directed schools to take steps to ensure that school transporters attached to schools follow transport safety norms.