RTO officials distribute only policy booklets; another meet planned on April 29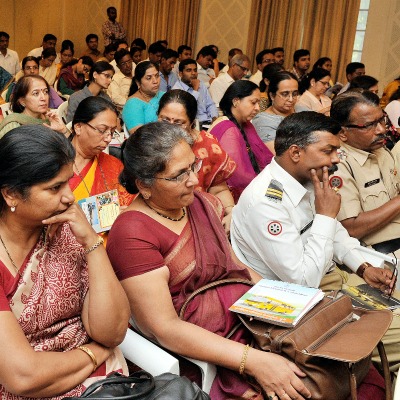 Pune: A three-hour seminar, which was organised by the Regional Transport Office (RTO) along with the education department and school authorities to revisit the guidelines of school bus policy, ended up in half-an-hour as the RTO officials only distributed the policy booklets without any discussions.
The seminar took place on the premises of Garware College, where representatives from city schools, RTO and education department were present to discuss how the schools and transport operators can comply with the school bus policy guidelines.
It was expected that the RTO and education officials would pull up the schools for not complying with the rules and regulations of the bus policy and showing lethargic attitude towards forming the mandatory school bus committees. However, no such thing happened and the participants were just handed over the booklets before it was wrapped up.
Regional Transport Officer Jitendra Patil said "We wanted to conduct the seminar for a shorter duration as a detailed refresher seminar is being planned on April 29 in which around 500 principals from different schools are likely to participate."
One of the school representatives, who attended the seminar, said that the responsibility not only lies with schools but also with parents as they have to be careful while hiring private vehicles to ply their kids to schools.
Some of the educationists said that making policies is not the only solution to such rising crimes. "How far can we make laws and policies? I think there should be moral education for children, which is lacking. The government is trying to do its best but there are people who know how to break the laws as well. It is a shame that we hear of such incidents in a country which proudly talks about its culture," said SS Kaul, secretary of Garware Junior College.