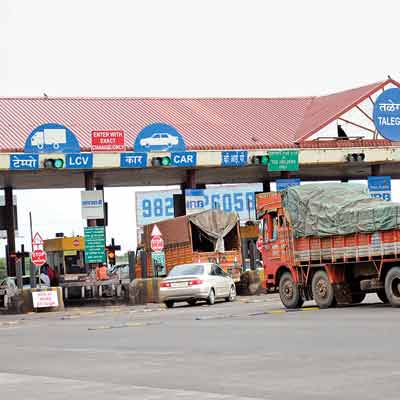 Pune: A row over toll collection in the state has refused to settle down. A city based activist who has been fighting regarding toll collection issue has claimed that though uploading information about the Built Operate and Transfer (BOT) toll plaza is mandatory, the PWD has failed to provide information to Centre for Development of Advanced Computing (C-DAC).
RTI activist Sanjay Shirodkar has been filing RTIs regarding toll collection in the state. In a recent RTI filed by Shirodkar to C-DAC, he claimed that the center has given a reply that it has not received any information from the PWD regarding toll plazas running on BOT basis.
Shirodkar said, "As per the recommendations, PWD on toll plazas on BOT, the department has asked all the chief engineers of all the six regions to send details of BOT toll projects and toll collection data to C-DAC which can upload the same on PWD website. The website should have these details in order to bring transparency in the toll collection."
"However, replying to the RTI application, C-DAC has clearly mentioned that they have not got any such information which means that the PWD department is not following the rules," Shirodkar said.
Shirodkar stated that the last day of compliance the December 31, 2011 but even after nearly two and half years the PWD has not followed it.
"Apart from uploading the information, the toll receipts should be computerised but the receipts at many toll plazas especially in Kolhapur, they are still issuing paper receipts which is nothing but a violation of the rule," Shirodkar alleged.