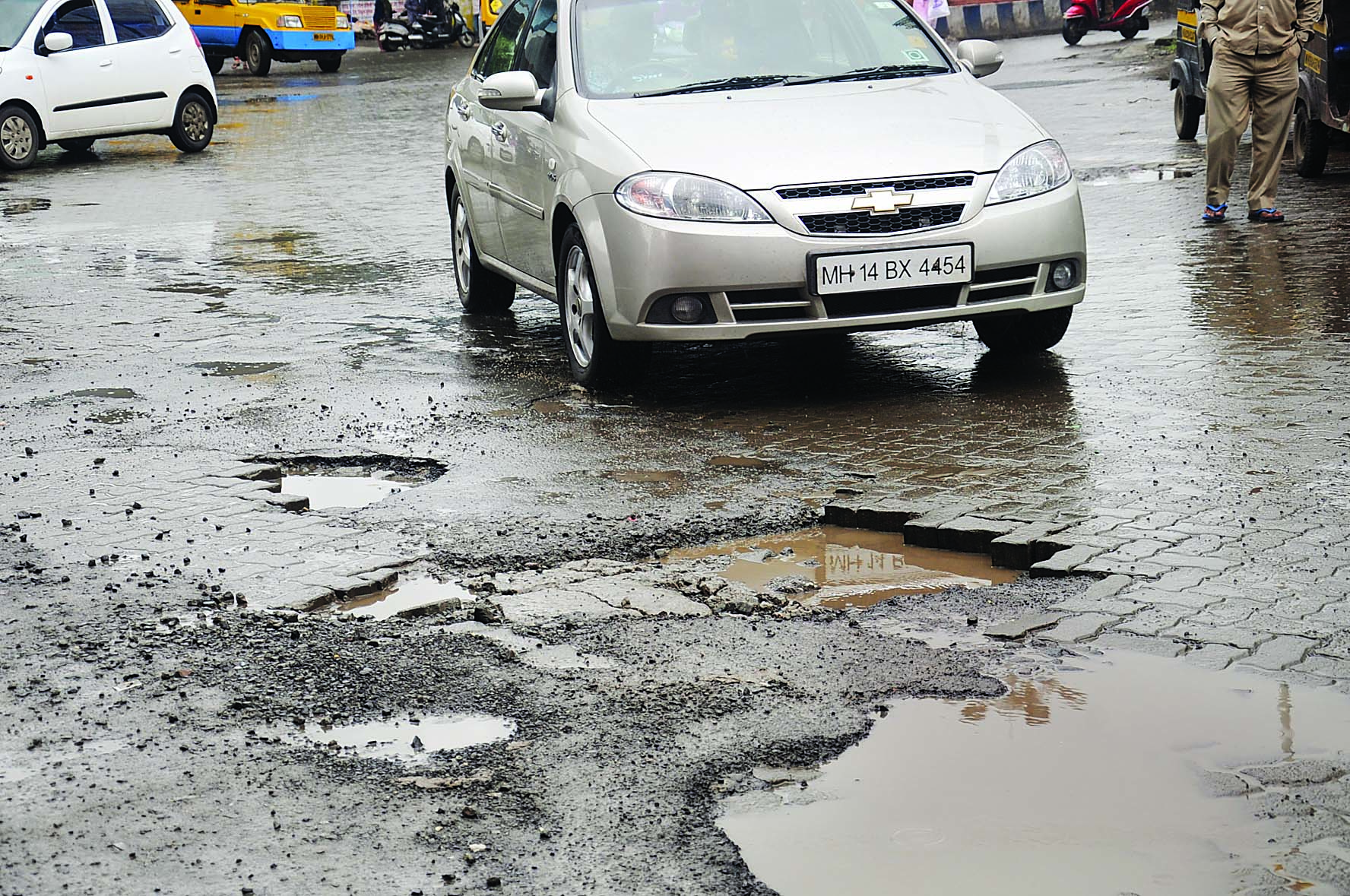 Pune: Prominent roads and a few junctions, across the Pune Cantonment Board (PCB) have worn out after the first spell of heavy rains lashed the city during the past few days. Large potholes have developed at Lullanagar junction, Dhobi Ghat, some part of Pune Cantonment area in Wanavdi and making it difficult for the citizens to commute. Daily commuters complained about bumpy rides, back pain and skidding incidents taking place in the area due to the waterfilled potholes.
A visit by dna to the spots at Lullanagar, Dr Babasaheb Ambedkar Chowk, East Street, Pul Gate, Manik Nullah road and other parts of cantonment areas has accumulated rainwater near Bhimpura posed a serious problem to commuters and area residents.
Cantonment resident Manjett Singh Virdi who owns a shop on East Street said that potholes had developed due to lack of quality work and demanded a complete reconstruction of the road in cement concrete in the future. "The tar roads easily give way to potholes and there is no process available to arrest the spread of the potholes. Cement concretisation is the way out and should be done at the earliest," he added. Virdi went to explain that he had a severe back pain after his two wheeler bumped onto a pothole in Wanavdi, a few days ago.
Advocate Netraprakash Bhog, who has written a letter to the PCB and traffic department to carry out urgent road repairs rued that the administration was lax in carrying out timely maintenance of the roads in cantonment area.