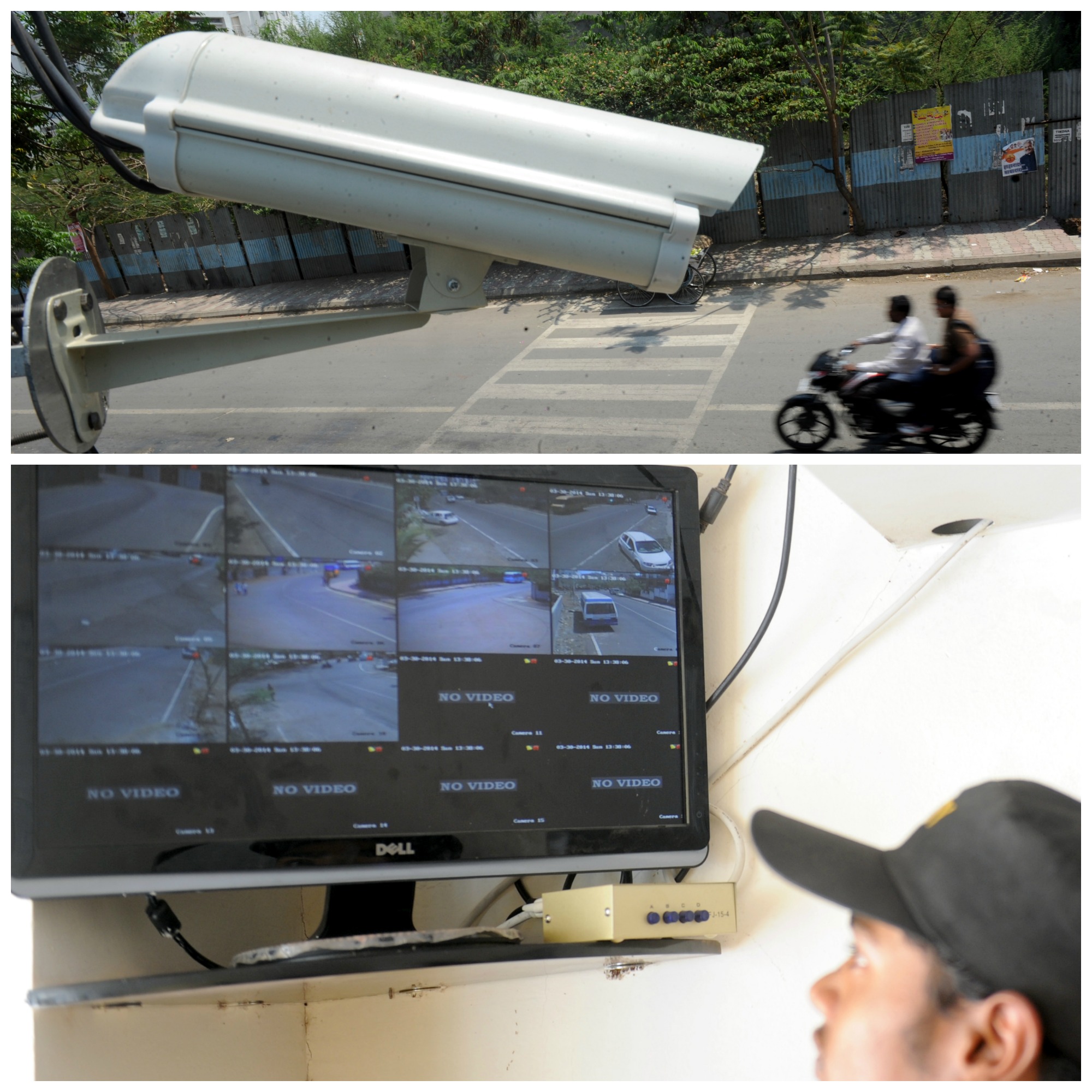 On the eve of Eid, the residents of Kondhwa have got a gift in the form of CCTV security cameras. In the backdrop of recent communal tension, residents of Kondhwa area have started installing CCTV cameras by themselves, and the first phase of it was inaugurated on Monday.
The CCTV surveillance system in Kondhwa has been purchased from donations collected by the Bhairobanath temple in Kondhwa. It was inaugurated by Deputy Police Commissioner (Zone IV), Manoj Patil.
The Bhairobananth temple trust secretary, Sanjay Lonkar said, "The temple is ancient and our temple is situated on the road which connects to Katraj. Katraj further connects to Satara highway and Katraj-Dehu Bypass. While interacting with the police, we came to know that such roads are mostly used by ruffians. The amount collected in the form of donation has been utilised to install CCTV cameras, and we have also built a small room near the temple which will be monitored by local residents and the police. The entire process of installing the cameras and cost us around Rs 1 lakh. At present, we have placed eight cameras on the road and the temple premises closeby."
Shabi Pathan, a resident of Kondhwa and a professor said, "All local residents had a meeting. With the help of experts and the police, the CCTV cameras have been installed. We had kept the deadline as August 15, but the work was fortunately completed earlier."
Deputy Commissioner of Police (Zone IV) Manoj Patil said, "It is a good initiative and this unity between the two communities could lead to cementing the bond between them.