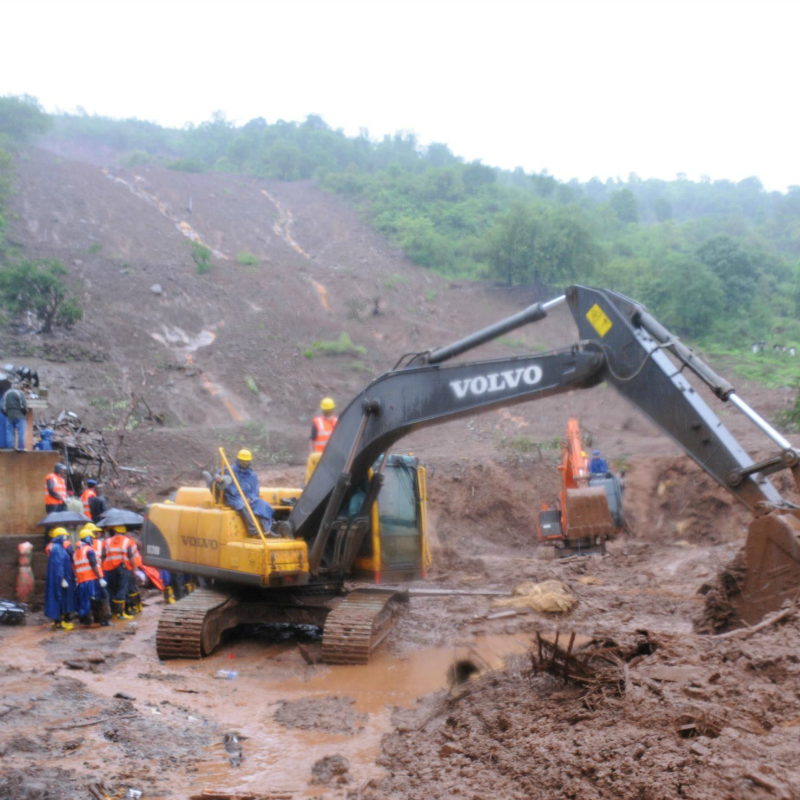 PUNE: The rescue operation at disaster site of Malin Village in Ambegaon has reached in its final phase as the teams of National Disaster Response Force (NDRF) managed to extract total 148 bodies on seventh day of the rescue operation on Tuesday. According to the officials of NDRF, the operation may complete by Wednesday.
After the landslide which gulped the entire Malin village on July 30, the revenue department of Ambegaon gave a record of 170 villagers of which eight had sustained injuries and they were rescued. According to the NDRF, they are searching total 152 bodies out of which total 147 have been recovered. Commandant of fifth battalion of NDRF Alok Avasthy said, " Nearly 90 percent of the work has been completed by Tuesday evening. We are likely to extract all 152 bodies by Wednesday after which we will stop the rescue work."
The heavy rain on Tuesday continued to create hurdles for the rescue teams of NDRF. The entire disaster site of Malin which is already under the debris was covered with mud and the poclain machines and dozers had to carry out the operations at very slow pace.
Meanwhile, the district administration has removed all the villagers who survived the tragedy from their houses and notices have been placed on their houses stating that the place is not safe for them to stay.
Speaker of Maharashtra Legislative Assembly and Ambegaon MLA Dilip Walse- Patil visited the site on Tuesday and monitored the rescue operation. Walse- Patil said, " As per the records, the village had a population of 950. However not all the houses are destroyed in the landslide. Some part of the village has got destroyed."