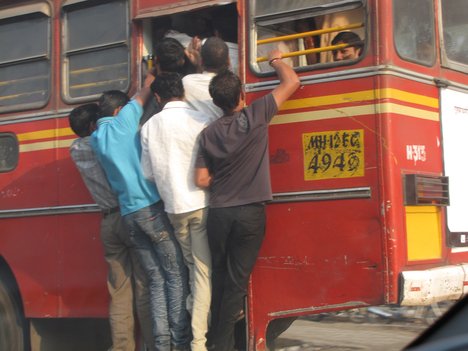 Pune: Punekars are likely to be stranded on city roads post Monday as 10,000-strong PMPML workers' union has threatened to go on strike if the civic body fails to release arrears amounting to Rs 280 crore based on the recommendations of the sixth pay commission. Representation of PMPML staffers are already on a hunger strike for the past four days and have now threatened to end hunger strike and stop work entirely.
The hunger strike is being carried out by Maharashtra Kamgar Manch and the INTUC-affiliated PMPML Kamgar Sangh who alleged that the administration which was responsible for implementation of the sixth pay commission recommendations for nearly 10,000-odd workers in the PMPML, had turned a blind eye towards their demands for the past several years.
Some of the key demands raised before the management include , Provision of jobs to the kin of deceased employees, payment of bonus, and provision of proper uniforms are among the demands made by the sangh.
Maharashtra Kamgar Manch (MKM) General Secretary Rajabhau Jagtap said that the union PMPML management's negligence in addressing the issues of the workers had made the matters worse
He further added, "It was not an impossible task to take a decision regarding the issues put forth before the management by the workers union . There is anger among the workers as it's been five years and still there has been no implementation of the sixth pay commission recommendations. The Municipal Corporation employees have got benefits of their salary being revised since January 2006 but what about the PMPML workers , " he questioned.
MKM President Dilip Mohite said that PMPML CMD R N Joshi , had been missing from the talks which according to him was suspicious and unprofessional method of dealing with as important an issue like arrears in accordance with the sixth pay commission. Joint Managing Director of PMPML Pravin Ashtikar said that the matter was under discussion of the PMPML top brass and a solution will be announced soon. He further appealed to the workers to refrain from resorting to strike and said that the general population should not suffer due to the strike.