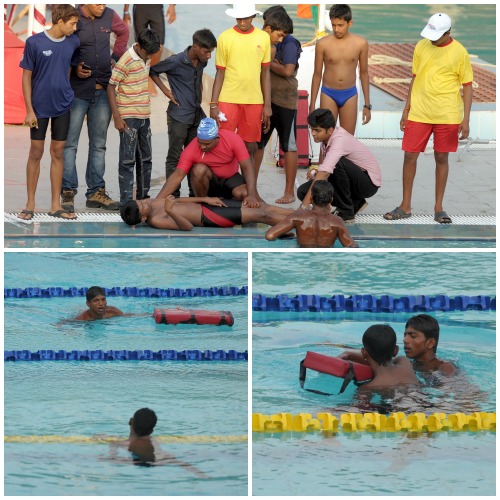 Pune: Following the sharp rise in deaths in swimming pools across Pune, The Rescue India 2014 event comes as a life saver.
The Rashtriya Life Saving Society, India (RLSS) will organise 'Rescue India 2014', the National Pool Life Saving Championships at the Divisional Sports Complex Swimming Pool, Pune from June 4 to June 6. This event will enable elite athletes to qualify for the World Championship held at France in September.
In the wake of rising number of accidents in swimming pools, RLSS has tied up with the PMC to undertake a survey for checking safety norms."The survey had been carried in 300 swimming pools of the city. Most of the them were low on safety, and in some the quality of water was bad," said Ankit Wagh, General Manager, Strategic Development RLSS.
The organisation committee has come up with a legislature of all the safety norms that should be followed by swimmers.