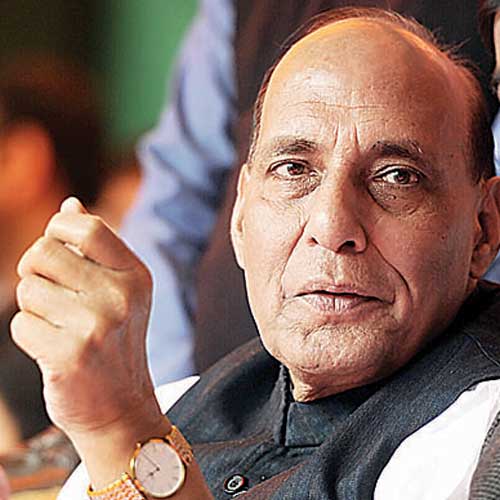 Pune: Criticising MNS without referring to the party directly, Bharatiya Janata Party (BJP) national president Rajnath Singh on Tuesday said that instead of cashing on Narendra Modi's name, such parties should either join NDA or merge with Bharatiya Janata Party (BJP).
Singh addressed party workers convention at Ganesh Kala Krida Manch where BSP candidate for 2009 elections DS Kulkarni joined BJP.
Rajnath Singh felicitated Kulkarni at the convention. BJP candidate Anil Shirole, MLAs Girish Bapat, Madhuri Misal and Bhimrao Tapkir as well as leader of opposition in state legislative council Vinod Tavde were present.
Singh said that BJP and Shiv Sena alliance was a permanent one and it would be stronger in the days to come. "Some parties are trying to cash on Modi's name and are announcing support to Modi's candidature for the post of prime minister when BJP has not asked for their support. Who has sought your support? If at all you want to support Modi, either join NDA or merge your party with BJP. Creating confusion and doing politics which is dependent on such confusion would not last long."
While replying to a question on the issue of building Ram Temple at Ayodhya, he said that one has to wait for the Supreme Court verdict since a few people have approached the apex court.
On the use of foul language in the campaign he said, "Congress is in depression and hence it is using such language. BJP has never used it." He added that Modi was the choice for the post of prime minister not only for BJP but for NDA.