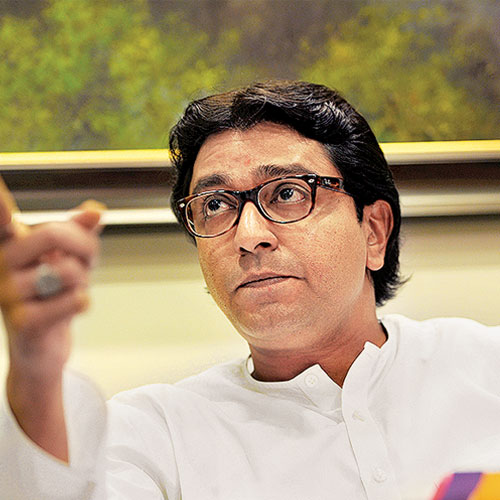 Pune: Highlighting the lack of planning which results in uncontrolled growth of big cities in the state, MNS chief Raj Thackeray on Sunday said that he will put those involved in unauthorised constructions behind bars.
In two separate two public rallies that Thackeray addressed in Pune, one was to further the campaign of Shirur candidate Ashok Khandebharad, and the other for Pune candidate Deepak Paygude. The first rally was held at Kondhwa, followed by the in Yervada.
Thackeray stressed that if the cities are planned properly, amenities can be provided to citizens. "Our cities", he said, "Are growing with uncontrolled influx of people, which leads to problems in infrastructure and security issues. There are 48 trains from other states coming into Maharashtra everyday, and no one knows where these people stay, and this leads to law and order issues. If I raise my voice against it, I am dubbed to be a parochial."


Expressing his support to Gujarat chief minister Narendra Modi as the next prime minister he said, "My MPs will vote for Modi in the Parliament for the post of prime minister of the country. Modi has showed results in Gujarat, and I hope that he will do the same in the country. As the country is going through tough times, both on the economic and security front, the country needs strong leader like Modi."
Praises for Paygude
Lauding Deepak Paygude for his constructive social work, Thackeray said, "Paygude was away from politics, doing social work. He has created 17 institutions, that offers lunch at just Rs20 to lakhs of Punekars, and he has set up a cooperative bank. He has done so much for the city, which even the Pune MP has not. I am confident that he will raise issues for Pune in Parliament effectively."