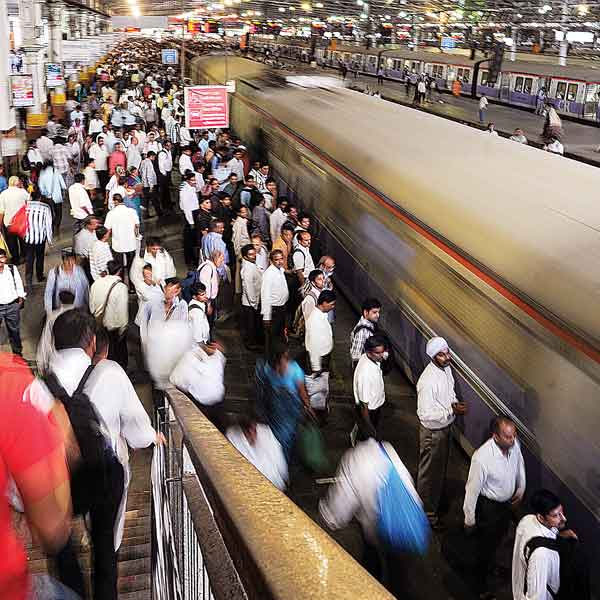 Pune: City had a long wish list from this railway budget ranging from better amenities to seamless connectivity with more destinations, all it got was two weekly AC express trains—Nagpur–Pune and Pune–Nizamuddin and Pune–Amritsar, respectively.Railway experts maintained that the budget failed in addressing their long demands especially one new train between Pune and Mumbai and a large corpus fund to upgrade Pune station to an international level. Overall the budget announcement had brought mixed response amongst commuters, experts said.
Railway activist, Kanubhai Trivedi said that budget had disappointed Maharashtra in general and Pune in particular."There are several long pending demands of Pune commuters of additional trains between Pune and Mumbai, additional local trains, laying of a third line between Pune–Lonavala. Nothing of this has been granted. Also, several projects which were announced in past budgets have failed to take off due to lack of funds. They don't find any mention in this budget," said Trivedi.
Manik Birla, president of Rail Travellers Service Agents' Association said that the minister had given preference to the projects in Karnataka and ignored those in Maharashtra. "It has become a norm now that railway minister favour the projects in their home states. I think we will have to wait till someone from Maharashtra becomes the rail minister," said Birla.
Hemant Tapale of Pune-Mumbai Railway Pravasi Sangh said that it was disappointing that while surveying for a fourth line between Lonavala and Karjat was announced, there's no mention of Pune Lonavala third line, a must for increasing the frequency of locals.
Harsha Shah of Railway Pravasi Group said that the budget had disappointed the commuters as demand for new trains to important destinations like Chennai, Bangalore, Ajmer, Guwahati -Dibrugad, Goa (via Panvel), Palitana were not announced. "Although the budget focuses on bullet trains and high speed trains, Pune was kept out from the Mumbai-Ahmedabad Bullet train project. When the project was conceived Pune was part of the project, now it's been left out," said Shah
Rajeev Kher, Founder and CEO, 3s India Saraplast Pvt Ltd said that with the announcement of a 40 per cent budget increase in the cleanliness of railway, the railway needs modern technology for the restrooms, which should have vacuum flushing. For this the stations and junctions will need the requisite infrastructure to evacuate and dispose off waste like in the aircrafts. It will be a massive expense but definitely not more expensive than what we have to pay towards the health bill annually due to the unhygienic conditions of railways and platforms, he said.
Central Railways in its release stated that with the challenges posed by the steadily increasing urban population concentration in metros and in million plus cities, a holistic approach to urban transport is required. A smooth and seamless inter-modal access is essential to improve urban mobility and, therefore, a passenger centric focus will be given to urban transport infrastructure creation.Sahil Gilani, Director-Sales and Marketing, Gits Food Products Private Limited added, "Introducing ready-to-eat meals in Indian Railways is a very encouraging step. Making these meals available to the passengers will help build awareness and acceptability of these products in the Indian mindset. It would propel the complete category. Not only will this step ensure better quality and hygiene to the end consumer but also reduce food wastage. We hope the government makes the supply-chain process simpler and cleaner for reputed brands to come on board ." he added.
IT initiatives proposed at Pune Railway Station
i) Next Generation Ticket Reservation System
ii) Wi-fi services in all A1 and A category stations and in select trains
iii) Real-time tracking of trains and rolling stock
iv) Mobile based Wakeup Call System for passengers
v) Mobile based Destination Arrival Alert
vi) Station Navigation Information System