Though its just been a month, since, the southwest monsoon has arrived in the city, the rainfall activity in the state and city regions have been very low. After a dry spell in June, heavy rain showers are still awaited in the city. As the water crisis situation looming large over the city, Medha Khole, Deputy Director General (Weather Forecast), Indian Meteorology Department (IMD) speaks to Anvi Mehta on the monsoon conditions and rainfall activity.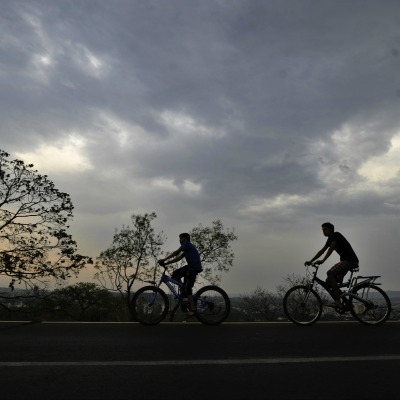 Q What is the current condition of monsoon and rainfall activity?
A The conditions are favorable for monsoon advancements in the northern states of the country covering Punjab, Rajasthan, Uttar Pradesh and Haryana with a good rainfall activity. As far as the state is concerned, though there are rain spells in the isolated areas of Marathwada, Madhya Maharashtra and Vidarbha the interior areas remain mainly dry. Konkan,Goa and some parts of Vidarbha are receiving good amount of rains and will continue witnessing heavy rains in the coming days.
Q Why is Pune facing a dry spell this year?
A Pune is not facing dry spell, though the month of June did not receive much rains, but the rainfall activity is increasing in the west coast of the state. The isolated and coastal belts of the state have received rains, the interior region the rainfall activity is low here. But the interiors are likely to receive heavy rains, next week on wards. Monsoons are not over and so we cannot call it a dry monsoon or dry spell as of now.
Q How are the conditions for rains in the next few days for the city?
A There is a low pressure belt developed form northern Maharashtra to Karnataka belt developing high rainfall cloud covers. This is a positive sign for rainfall activity to increase in the interiors of the state including Pune area. After July 6, heavy rains are predicted to hit anytime in the city.
Q Pune's neighbors Lonavala, Khandala and Mumbai are receiving rains since this week, why not Pune?
A All these areas fall under the windward side of the city and therefore they have started receiving good rains. The city of Pune lies in the lee ward side, which is in the opposite side, where rains are low. This is one important reason why Pune is not receiving enough rains and the neighbours are.