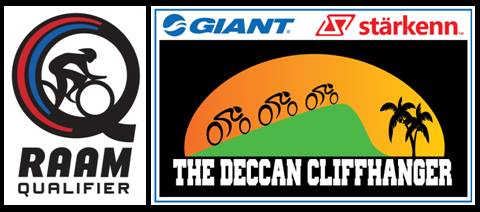 Three cyclists from Pune are all set to participate in the Giant Starkenn Deccan Cliffhanger, one of the toughest and biggest cycling race of India starting from Today.
This 643-km ultra cycling event from Pune to Goa (via Mahabaleshwar and Dharwad) will cross three states and the participants are expected to finish the distance within 32 hours.
This race would also be the official qualifier for RAAM (Race Across America), which is considered as the world's toughest race. This is the first time, RAAM qualifier will be taking place in India, informed race director Divya Tate.
The event will start at Sangam Bridge, Pune, at 5 am on Saturday (Feb 22) and finish in Goa on Sunday. The riders would climb up to the Mahableshwar ghat before descending to NH4 and continue south riding through the Anshi Tiger Reserve.
Pune's Prashant Tidke, Arun Thipsay and Hiren Patel along with Karthik Padmanabhan (Chennai), Sundaram Narayanan (Goa), Hitendra Mahajan, Mahendra Mahajan and Kunal Gupte (all from Nashik) and Gyanendra Sharma (Ahmedabad) will take part in this event.
The Route Description
The Race starts in Pune, the city of cycles, and finishes in Goa, on the sea shore.
From the Start point at Pune University Gate, the route heads south on NH4. At about 80 kms it turns off the highway to head up to Mahableshwar, in the Sahyadri mountain range. The route descends down to Satara to join NH4 again, and continues south over rolling terrain. At 480 kms we turn off the highway to head toward the coast through Anshi forest/tiger reserve. That part of the route is spectacular, with a descent to the coastline. The last few kms are along a river or creek that opens out onto the Indian Ocean at Miramar beach, Panjim, the capital of Goa.
Details, Maps - The total distance is 641 Km or 399 Miles and the total climbing is about 4200 Mts or 13800 ft
Route – 643 km - Pune – Panjim, Goa Via Dharwad
Map http://www.mapmyride.com/routes/view/247823169