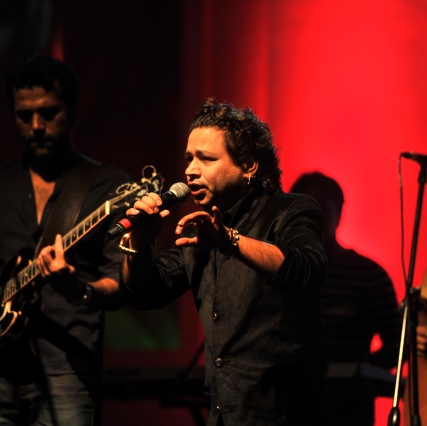 Pune's who's who attended the launch of a new high-end luxury car followed by an electrifying performance by Kailash Kher and his sufi band Kailasa.
The new look of the Jaguar XJ was unveiled by Rohit Suri, MD, Jaguar India, and Parvinder Singh Vijan. The evening saw some of the well-known faces from the city such as Atul and Varsha Chordia, Sejal and Prasan Ferodia, Vastupal and Sheetal Ranka. Spotted flaunting her Buddha tattoo in a black backless dress, Ramona Arena played the perfect host for the evening.
The evening came alive when Kailash and his band took over the stage. Kailash began with one his most popular numbers Aao Ji followed by Tauba Tauba, Toota Toota Ek Parinda and many more. As the night progressed, the audience began dancing and clicking pictures with them on the stage. People requested for songs that they wanted to hear, and Kailash sang them all. Also spotted at the do were fashion designer Shy Kalra and Ameya Tingare, Utkarsh and Eitika Munot.