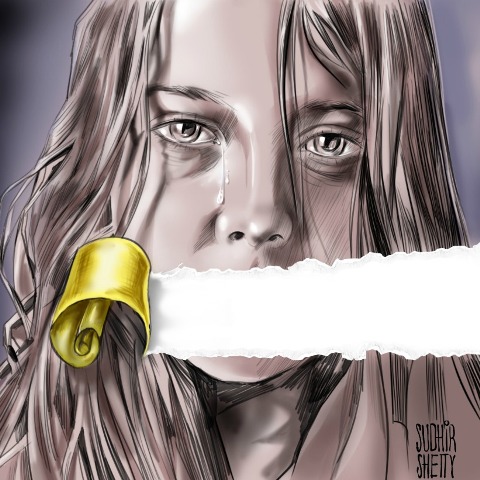 Pune: In yet another shocking incident, a bus attendant with the help of a bus driver allegedly raped a fifth standard convent school girl at his residence before dropping her home. The incident took place in October last year, but the girl did not confide in her parents or friends for the last six months.
Taking advantage of the girl's silence, the rapist persistently troubled the girl and tried to take advantage of her. Frustrated, the girl finally opened up to her elder sister two days ago following which, an FIR was lodged at the police station by her parents.
The arrested bus attendant, Khalil Mohmmed Pathan (29) and driver Kamruddin Gayasuddin Shaikh (52), are both residents of Sayyednagar, Hadapsar.
The duo was produced before the court and has been sent to police custody till April 24.
Speaking to dna, senior police inspector BN Kale of Wanowrie police station said, "The girl is studying in a convent school, in the Fatima Nagar area. In October, after school, the girl was traveling in the school bus along with her classmates. Meanwhile, Pathan and Shaikh moved the other girls to another bus telling them that they would drop the victim at her residence as she stays to close their place."
"Before dropping the girl, Pathan with the help of Shaikh, took the victim to his residence and raped her. Thereafter, Pathan threatened her with dire consequences, if she told her parents. Shockingly, the very next day, Pathan raped the girl again," Kale added.
Kale said that the girl was in deep shock and stopped mingling with her school friends. "Pathan was continuously troubling the girl. After the parents found out, they approached us and lodged a complaint against the duo. Immediately, we arrested the accused from their residences on Wednesday night."
Talking about collecting evidences for a six-month old incident of this nature, Kale said, "We are concentrating on medical evidences now. The victim and suspects have been sent for medical test. We are also concentrating on collecting other evidences, which will be vital to the case."
Criticising the school bus transport, senior police inspector BN Kale of Wanowrie police station said that it is the school's responsibility to arrange safe transport services to its students.
Kale said, "We are going to check all the documents for the bus service including the school bus transport license and other facilities. We will also check whether the school had conducted background checks before hiring the bus service."