Citizens of Pune witnessed the bi-annual phenomenon on Wednesday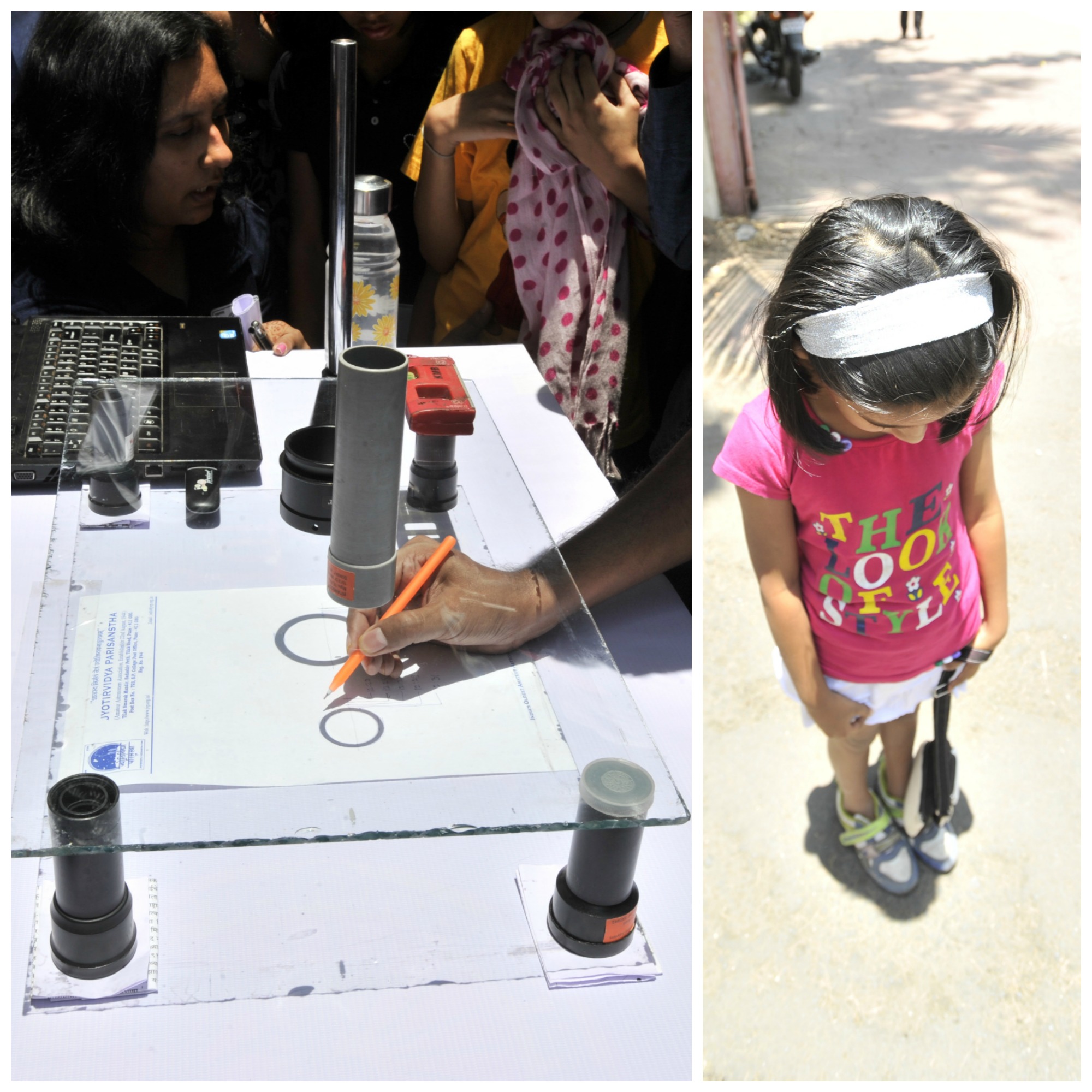 Pune: Astronomy enthusiasts, as well as citizens of Pune witnessed the phenomenon of zero shadow day on Wednesday. Organisations such as Jyotirvidya Parisanstha, an association of amateur Astronomers and Inter-University Center for Astronomy and Astrophysics (IUCAA) organised a display of cylindrical objects to explain the phenomenon of zero shadow for the general public. People of all age groups were excited to witness the proceedings.
According to the information given by Jyotirvidya Parisanstha, this is an astrological phenomenon, where the sun is exactly at a 90 degree angle to the earth for a few seconds. Hence, the shadows that fall, appear closer to the object. This phenomena occurs twice a year, once in May and then in July.
Samir Dhurde, incharge of science popularisation at the IUCAA told dna, "Only Science or astronomy professionals know about this. Otherwise, people are not aware that something like this happens, and don't give too much importance to all of this. So, we had an event, where students could observe the phenomenon freely."
Manasi Phadke, who came at Tilak Smarak said, "I got my kids to see this and it is a very good experience for them. We got to observe something very different. I appreciate the organisers for their voluntary efforts for bringing something like this to the citizens."
Siddarth Birmal, a member of the organising team told dna, "This phenomenon is witnessed at places which are located between 23.5 degree north and 23.5 degree south longitude. According to the India Standard Time, this was witnessed in Pune at 12.31 pm."
Team dna visited Tilak Smarak Mandir, where Jotirvidya Parisanstha had organised a display to observe the phenomenon. We observed that some of the objects placed on a horizontal glass sheet and their shadows fell beneath the sheet. At 12.31, the shadow of the objects were at a minimum, which lasted for a few seconds.