A quick update about the Voter turnouts in some parts of Pune and snippets of their experience.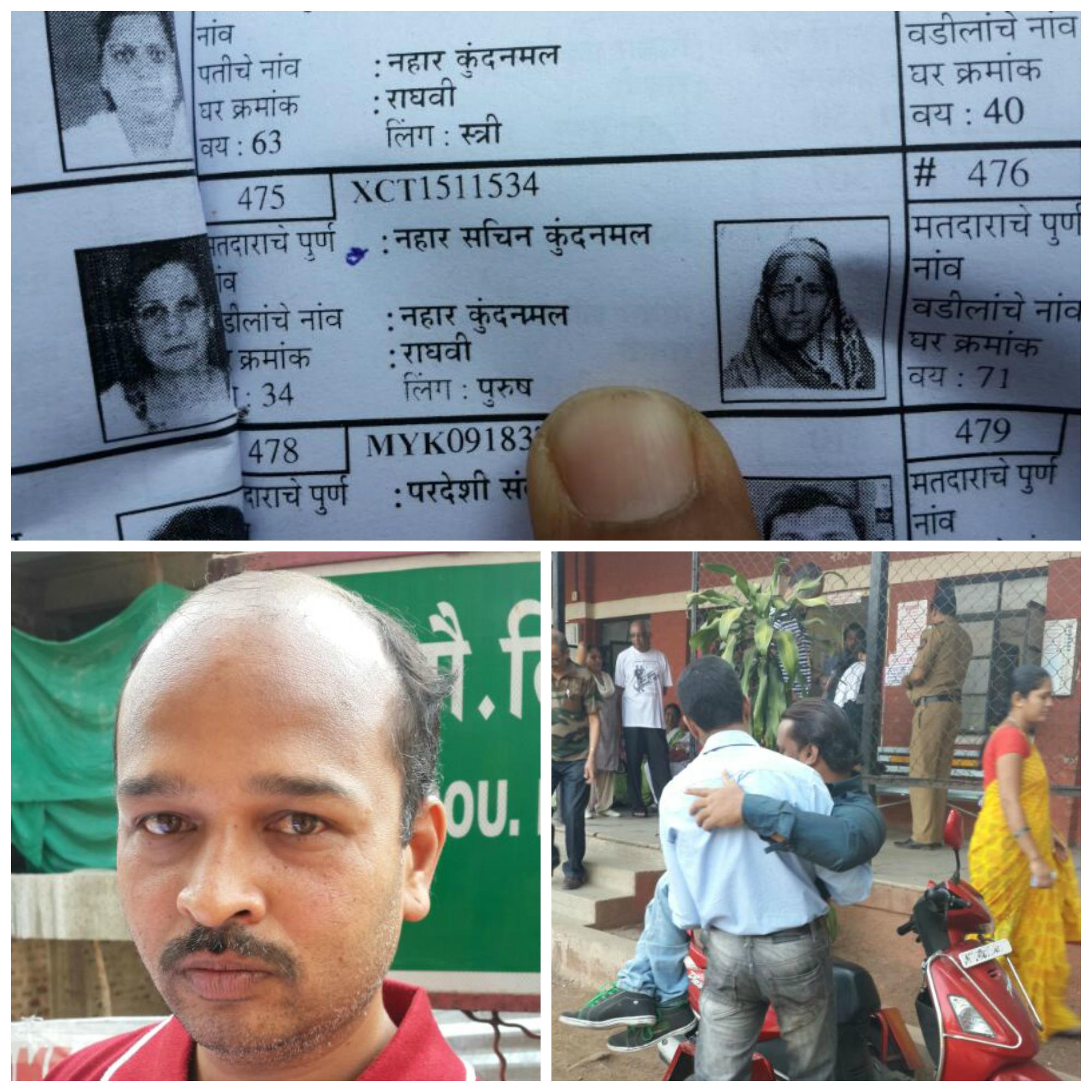 Model Colony
Voter were up early and those who went for a walk to the Chattaranjan garden also came to the voting booths in large numbers. Families and groups of friends were eager to cast their vote. It turned into a reunion for many who met their old neighbors and friends outside the Vidya bhavan School.
Koregaon Park

Some set backs in the voter list and voter card. A case of mix up in photo in the voting list has been reported at Koregona Park. Sachin Nahar (34), a registered voter at the Koregaon Park Polling Booth, is informed to have the picture of an old lady instead of himself in the voters' list. The name, age, gender and address on the list are of the Sachin Nahar but the photo is of the old lady.

Kalyani Nagar

Voting started off on late at the Nagarwala school polling center as the voters had to wait for an hour or so before the EVM machine could start. The polling officer did not have an extra machine at the center, there was lack of ramp provision for the physically challenged and a shortage of helpers for them.

Hadapsar

Confusion among voters was observed in the Hadapsar when the voters could not find the BJP Button on the voting machine. Apparently, nobody there informed them about the coalition between BJP and Shiv Sena. The lack in clarity made voters take 10-15 minutes each for casting their vote.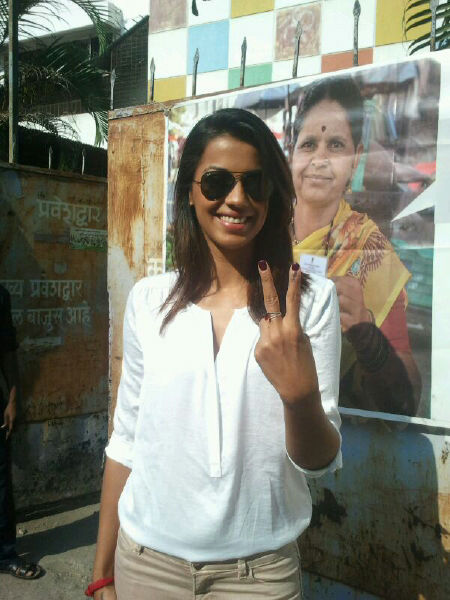 Mughda Godse came to pune just to cast her vote.
Law College Road
Suresh Kalmadi with Family voted from the SNDT college center. There is a steady turn out of voters. A few queues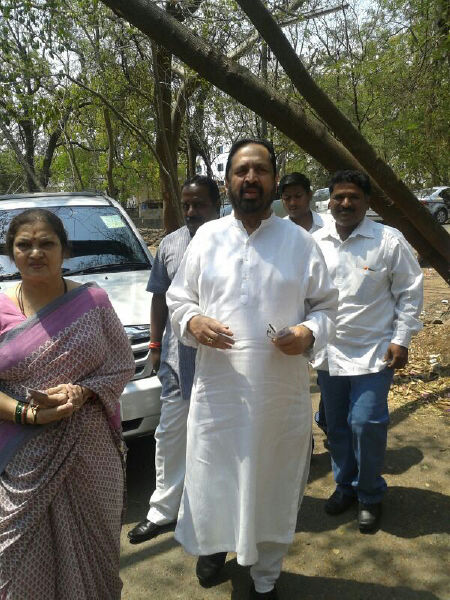 Erandwane
Voting machine at poll booth was voting for Congress inadvertently. Bimba Nagarmath, a resident of Erandwane in Pune has complained to the Polling officer at booth 263 located at the Shamrao Kalmadi HighSchool in Erandwane, Pune. She noticed that the electronic voting machine displayed a vote for Congress, even if a voter pressed another button on the EVM. Now the Machine has been replaced.
Read more : http://www.dnaindia.com/pune/report-voting-stopped-at-shamrao-kalmadi-school-pune-machine-replaced-1979174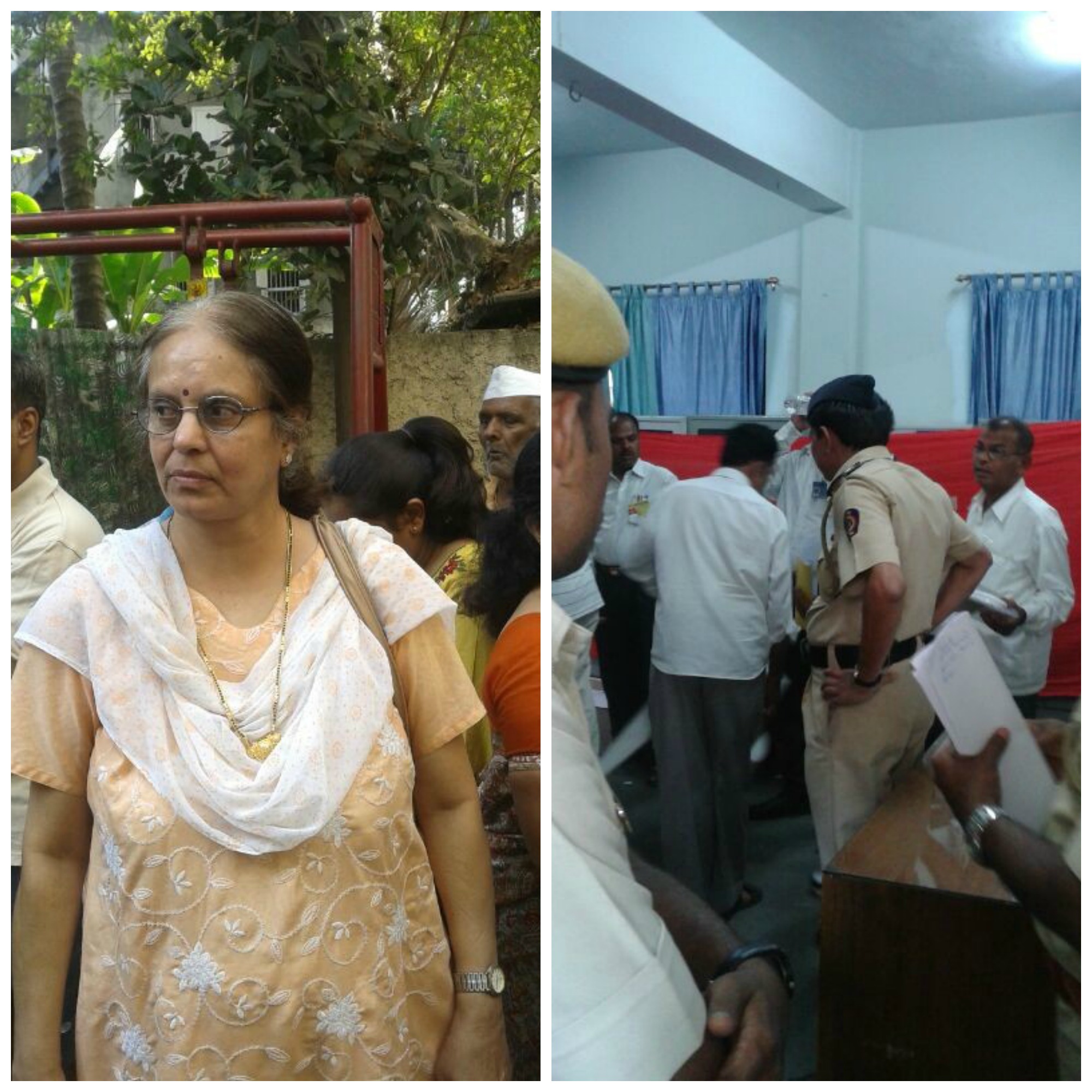 Bimba Nagarmath who brought the issue of EVM malfunctioning to the booth officers notice.
Chakan
Chakan a key town for all candidates and has gotten a lukewarm response so far. only 1986 people have voted out of 11,786. Very few pepole at the polling booth as well.
NiBM Road, Kondhwa
At NIBM Road, the same confusion prevailed as that at Hadapsar. People were unaware that the area falls under Shirur constituency and those who went in to vote expecting for BJP were struggling to find the Lotus symbol and many voters said they had to ask election officials for help.