From people coming in crutches to casting their vote, through post, voters in Pune went that extra mile to exercise their right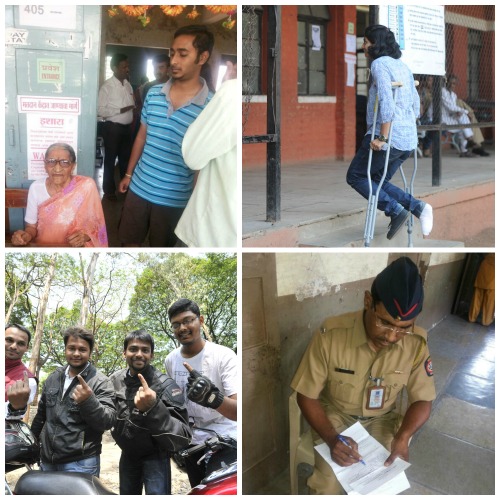 Against all odds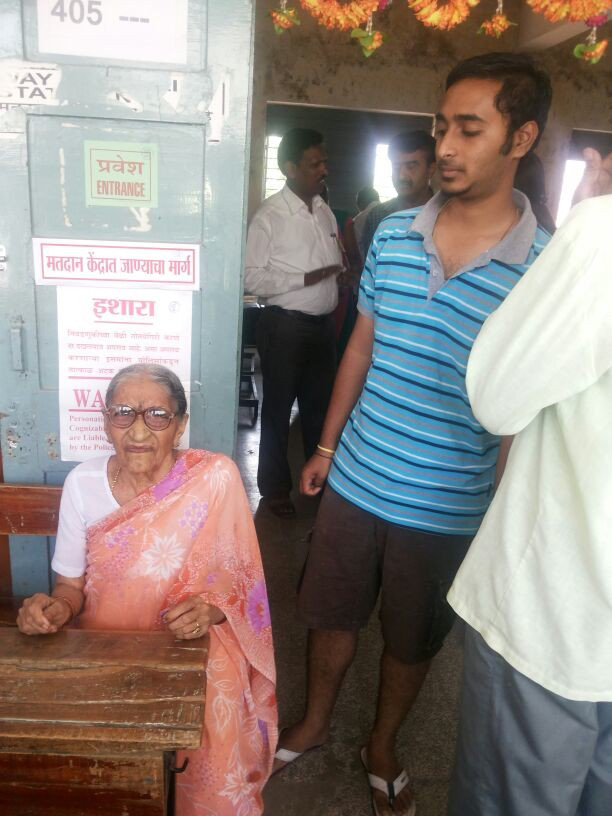 78-year-old Tulsabai Gaikwad, who came to cast her vote with her grandson at Sangavi's Municipal School No 8 was shocked to learn that she had to climb two floors. Aided by her grandson, the determined senior citizen climbed the staircase. However, she was all out of breath when she reached the top. A policewoman took her to a bench, and since there was no drinking water facility at the poll booth, the policewoman offered water from the bottle she was carrying.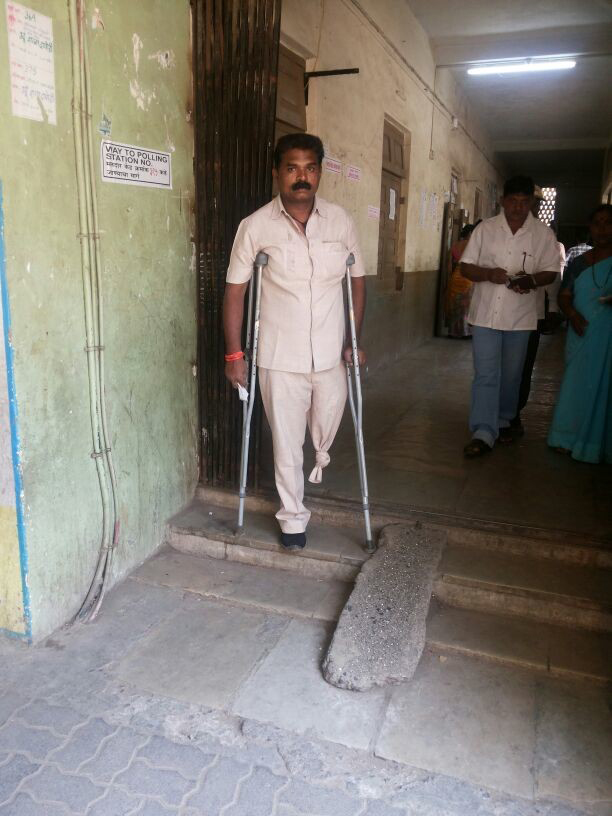 47-year-old businessman Ashok Pandurang Dhotare, initially came to his polling booth on wheel chair, but there was no provision of ramps to ferry such voters. Despite the inconvenience, Dhotare went ahead and cast his vote on crutches
Prashant Shah, the conductor of a PMPML bus, met with an accident a fortnight ago injuring his shoulder after hitting an iron bar that nearly took off his left arm. Despite that, Prashant did not miss his chance to cast a vote, getting an early discharge from hospital on Wednesday. With his injured arm tugged inside his shirt, Prashant with the help of his wife, walked to his nearest poling booth at Sangvi. "I didn't feel the pain, all I was concerned about was being able to vote."
In Sangvi, a visually-impaired man Madan Shinde (61) found it difficult to cast his vote but assisted by his wife, he exercised his franchise. "My disability won't stop me from exercising my right to vote," he said.
Practice what you preach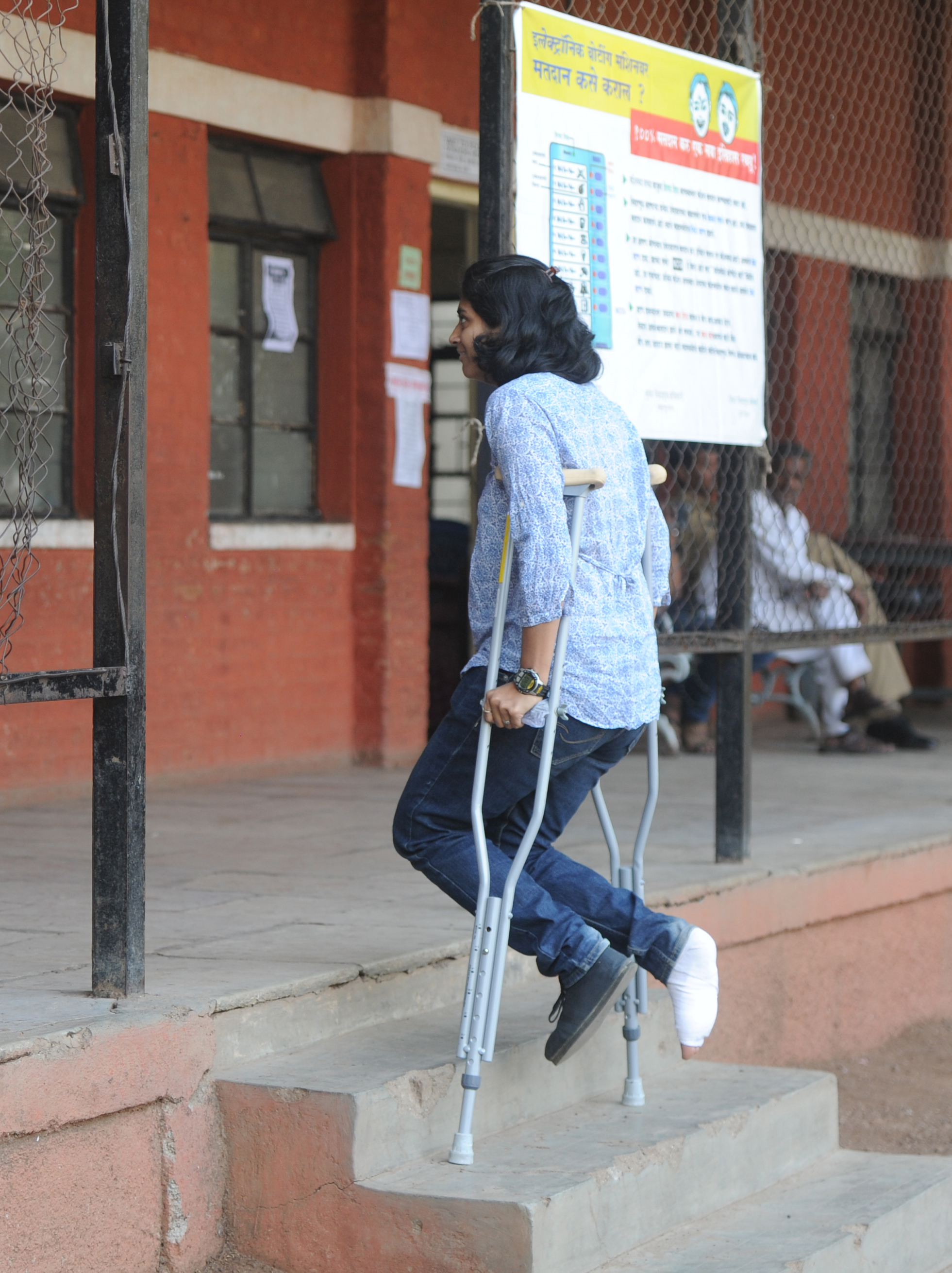 29-year-old college professor, Ashma Saldanha believes in practising what she preaches as she hopped to polling station with her fractured leg. Speaking to dna, the professor from Wadia College said, " I had to wait for an hour to make my way to the booth. Despite being on crutches, I got no assistance at the booth." Saldanha who fractured her right leg while at a basketball match a fortnight ago added, " It is to set an example for my students that I came to vote today."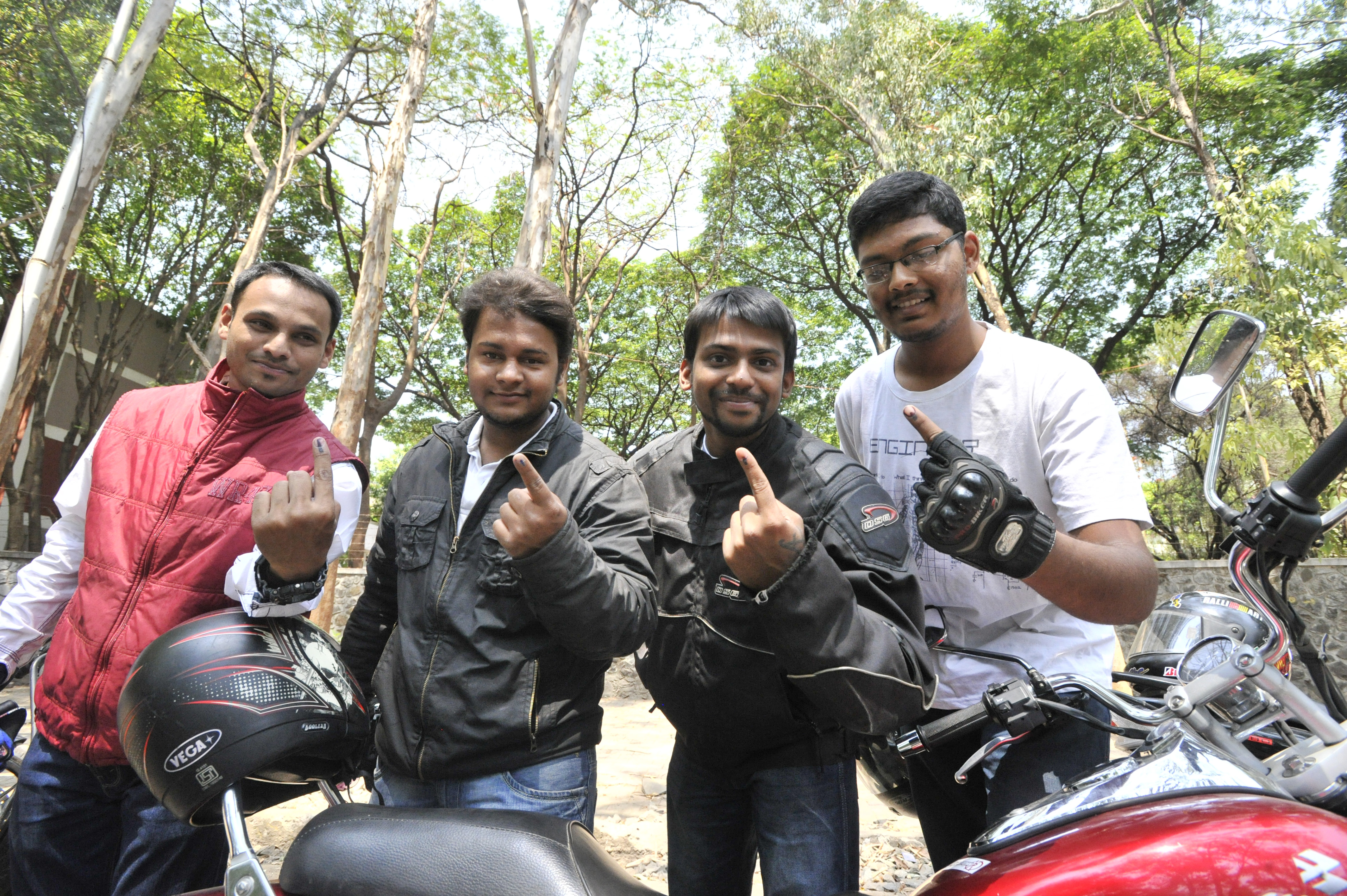 A biker's group had arranged an awareness rally a few days back, but were stopped midway by the police as they did not have the required permissions. This did not dishearten the group, and today they all mouted on their bikes and went together constituency to vote where their members were registered. Akash Parab said "We are bikers by religion, but Indians by Blood. We were discouraged by the police incident but it did not stop us from casting our vote the bikers way." The youngsters felt bad with the interruption in their rally, but it did not stop them from voting.
Call of duty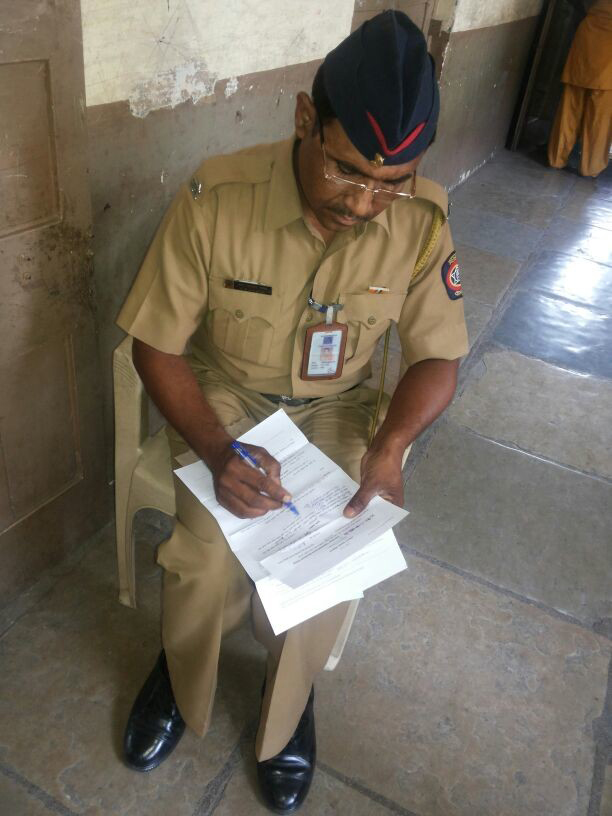 Law enforcers cannot use duty as an excuse, and dont intent to either, thanks to postal ballot system. Policemen and constables in the Dapodi area complied with their duties as citizens by exercising their 'right to vote'. In another case, Senior police inspector and former PI with Faraskhana police station Bhanupratap Barge travelled to Pune to cast his vote. Barge is currently posted in Mumbai and was here with his wife.