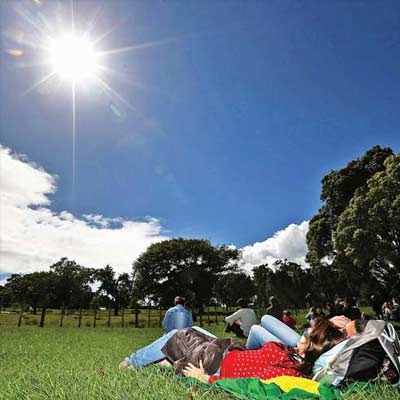 Pune : Though the nights in the city are still cooler, the day time temperature in the city has increased considerably and Pune recorded maximum temperature of 38.8 degree Celsius on Tuesday. According to the officials of India Meteorology Department (IMD), maximum temperature in the city is likely to remain the same for next couple of days.
IMD officials also said that the rise in the temperature is mainly due to the dry weather which is normal during summer, however due to the dry winds, the night time temperature is dipping down due to which nights in Pune are not that warmer.
IMD officials said, " the northerly winds are brining the heat as they are dry winds and the moisture contain is very low. Not only Pune but most parts of the state is also experiencing the heat. Parts of Central Maharashtra in particular are witnessing above normal temperature compare to other parts of the state. Even Vidarbha and Marathwada regions are also witnessing rise in the temperature."
On Tuesday, Pune recorded maximum of 38.8 degree Celsius temperature which was 2.1 degree above normal temperature. However in terms of minimum temperature, Pune recorded 18.5 degree Celsius temperature. Bhira area recorded the highest temperature on Tuesday where the mercury had gone up to 41.5 degree Celsius.
Predicting the climate in Pune for next couple of days, IMD officials said that the temperature in Pune is likely to increase further and it will be around 39 degrees to 40 degrees Celsius in next two to three days.