Soaring mercury and intermittent power failures leave Puneites sweating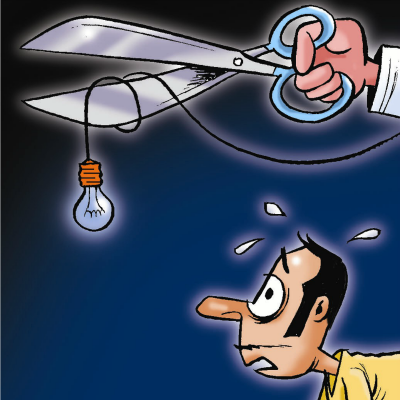 Pune: A day after India Meteorological Department (IMD) sent jitters by predicting poor rainfall this year in the country, the city witnessed highest temperature of the season. On Friday, the city recorded 39.6 degree Celsius.
IMD officials said "The maximum temperature for the next 48 hours will be 40 degree Celsius and the minimum temperature will be 21 degree Celsius," said an IMD official. The official added, "There has been considerable increase in temperature in the Konkan region and some parts of Central Maharashtra. The highest temperature in the state on Friday was recorded in Brahmapuri - 42.7 degrees Celcius." According to IMD, there are slight chances of rain and the only relief to the citizens would be formation of cloud covering in the evening. Last year, the city had recorded season's highest temperature of 41 degree Celsius while the minimum temperature was 15 degree Celsius. Though the maximum temperature is low for now but the minimum temperature has increased by 5 degree Celsius already.
To make situation wors, some areas are facing a tough time with intermittent power cuts. Citizens, particularly those living in NIBM Road, Kondhwa, Aundh and Bavdhan have been complaining of intermittent power failure in their areas. Arshad Khan, one of the residents of NIBM Road, said, "While we are already struggling with the scorching heat, situation becomes worse when there is power failure as we cannot use air conditioned or fans in our house." However, Maharashtra State Electricity Distribution Company Limited (MSEDCL) officials have denied the power failure in the city. MSEDCL officials said, "As per our records, there were no complaints of power failure in the city on Friday. It might be a local problem." The officials have also claimed that though the Maharashtra State Electricity Transmission Company Limited (MSETCL) is carrying out cable laying work to increase power supply. "If Pune requires additional electricity, we can get supply other regions of state," an official said.