With the recent spate of child sex abuse cases coming to the fore in city schools, it has become imperative to take immediate corrective steps. dna speaks to experts on how to tackle this problem and make schools a safe environment for children...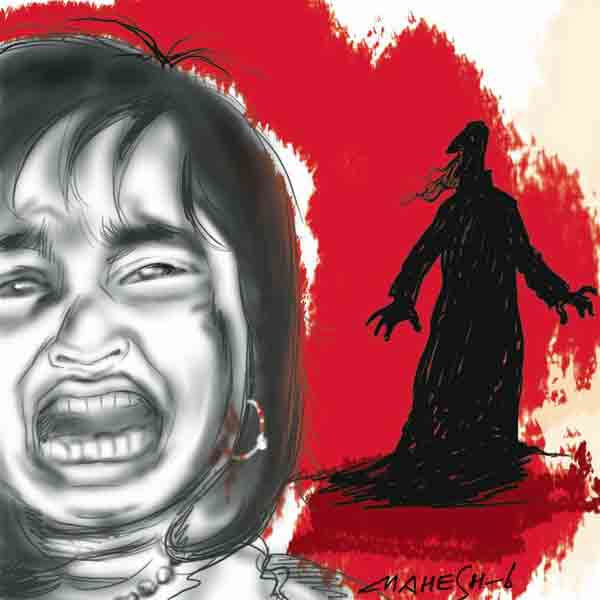 School mgmts becoming insensitive to such cases
It is very important to sensitise the school administration, teachers, parents and children on the issue. Child sex abuse can happen in any school, so the school authorities, teachers and parents should know how to deal with it. The situation in the city has gone from bad to worse and school managements seem to be becoming insensitive to such cases. Looking at the recent cases, I am more upset about the schools' callous behaviour as they are protecting their own interest rather than the child. We are planning to organise a workshop to sensitise parents on this issue. In our initiative of forming Bal Sena, which is now active in 142 city schools, children are being sensitised on child sex abuse and how to deal with it. In such cases, it is very important to sensitise the parents. They have to know that there is no class-caste barrier in child sexual abuse cases.
—Anuradha Sahasrabuddhe, child rights activist
There should be a platform for parent-teacher dialogue
As a founder of an NGO dealing with child sexual abuse subject, I say that sensitisation of school principals, teachers, staff and parents on the topic will be a foundation for creating an accountability among them. Every class teacher and member of the school should be made aware of the child sex abuse topic. In fact, the schools should have a policy that if such cases take place in their premises, they will report it to the police. The schools should also form a platform, where there is a continuous dialogue between parents and teachers. Many schools are run by trustees and they should also be sensitised on the issue. Children from the age of 2 years and those in playgroup can also be sensitised on how to react if they face such menace. As the children are growing they should be made to understand that in such cases it is not the child's fault but the culprit's. People, especially parents have a lot of myth about child sexual abuse, which needs to be broken. Gender sensitisation of teachers, trustees, school administrative staff and parents on the matter is also important.
—Nusrat Khan, founder director, Cactus Foundation
Parents need to be attentive if schools don't follow norms
I feel somewhere the personal resonance between teachers and students is not there, due to which teachers are missing the point of understanding such problems. Teachers should go out of the way of their routine work and be sensitive to children's needs as they are growing. We send our children to school thinking that it is part of their development and growth, so schools have to be responsible and attentive to their problems. The schools have to follow the government norms in the interest of students. The parents too need to be equally attentive if the schools are not following the norms. Looking at the number of child sex abuse cases coming to the fore in the city schools, it seems that the schools are not at all sensitive to the issue. It seems they just want to safeguard their interests. With so many child protection laws in place, it is a huge responsibility of the police to strictly enforce such laws to curb such incidences.
—Priya Kothadia, parent, Sinhgad School
Schools should take these steps to curb child sex abuse cases
Over 3 months ago, the Pune divisional education department had organised a workshop for headmasters, wherein close to 400 participated in it. I spoke in the workshop about specific steps the schools need to take to curb such child sexual abuse cases on their premises. The steps are:
l Principals have to be mindful that child sex abuse cases can happen anywhere in their schools and denial of such incidences is the first thing they should get rid of.
l Almost always abusers are male members. If ever they want to put a child under the care of anybody, it should always be female. Male members should not be given custody of children.
l Child abusers are extremely friendly to children and popular among kids. The principals should keep a watch on the teachers, who take private classes or hold tuitions after school hours.
l Regarding one-on-one time with a child, principals should be vigilant and it should be given to only female teachers.
l Children using school transport are vulnerable to such cases, particularly those kids who board the bus first and get down last.
l It is important to teach the children about the good touch and bad touch. Teaching them only about the good touch is a big mistake. They should be taught about the bad touch on their private parts and why they should immediately report it to parents.
—Dr Bhooshan Shukla, child & adolescent psychiatrist and psychotherapist
We organise workshops, invite counsellors to talk on the issue
Our school management has always been on the alert on the issue of child sex abuse. As a precautionary measure, we take regular meetings with teachers and other staff members apprising them of various norms and action to be taken against any kind of harassment or abusive behaviour in the classroom or school premises. The schoolchildren are told to report immediately if they face any harassment or abuse. Constant efforts are made to sensitise teachers on the child abuse subject and how they can teach the children about the issue. We also organise special workshops where counsellors are invited to talk on the issue. We not only make sure that our children do not face such abuse on school campus but also outside and at home. We tell children to report us any sexual abuse they may face outside school or at home.
—Vineeta Arora, director & principal, Vatsalya School