IT sector witnessed 10 per cent growth in employment this month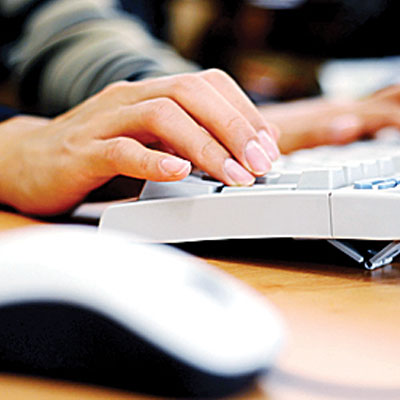 Pune: Hiring across all sectors in Pune has seen stable growth, as per a recent survey done by a prominent job portal. Dubbed as 'Job Speak index of Pune', the special metric measuring employment rates puts Pune's index at 1,854 for May 2014.
As per the analysis for the month of May done by naukri.com, the demand for professionals working in BPO and IT saw the maximum growth. The Job Speak Index moved up 11 per cent as compared to 10 per cent in April. Maximum improvement was seen in Chennai and Hyderabad, while in the western regions, Mumbai saw a growth of 2 per cent.
Asif Shaikh, director of Career Launchers, feels the '3:1 ratio' of employees in India with respect to other countries gives job seekers find an easy entry point into BPOs . "The main reason being job availability, and secondly these service centres have easy criteria for job qualification. They work on the one-touch hiring basis."
The pharma and telecom sector saw a downward spiral, with the index moving down by eight per cent each respectively in April-May 2014. Sandeep Sabale, proprietor of Maxim Consulting Group opines that the market demand for jobs in Telecom sector is very less. While he blames the tedious job functioning in sectors such as BFSI and auto and construction & engineering which saw a dip of five and three per cent respectively.
A steep 27 per cent decline has been seen in the Banking and Insurance sector while Marketing and Advertising has seen a dip of 17 per cent in the same period. According to Manik Chougule, proprietor of Raghushree Enterprises, the rise in the number of frauds in the insurance sector is to blame for the negative inflation. "These sectors provide less remuneration compared to service centres which provide their employees with more benefits."
Professionals seeking employment in Project Management and Production Management have seen a negative inflection moving down by 10 per cent and 7 per cent in May-April 2014. Surprised by the decline in the hiring rate of Project and Production Management as per the analysis, Sangeeta Rohera, director of the Redwood Horizon said, "As per our clients, we have seen a steady growth in this sector for the last month." According to Rohera, another reason for the dip in the BFSI sector could be due to the formation of the new government and the new budgets that will be in force.