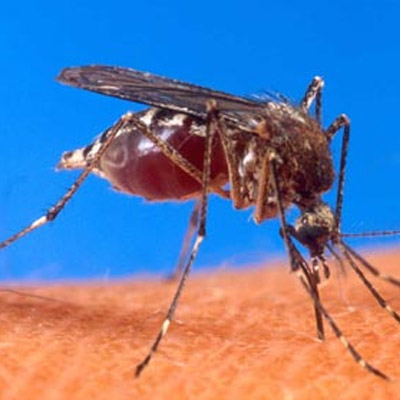 Pune: The second death due to the deadly dengue virus was reported on Friday by the Pune Municipal Corporation. With the death of Nana Peth resident Khalid Shaikh to dengue infection on Friday, a week after 26-year-old Vishal Korpade who had become the first victim of the disease, the health officials have asked people to be alert.
The death report points to a serious situation looming before the health officials. Factors like rising numbers indicated by hospital reports of dengue positive cases reported to civic authorities and nearly a third of every sample sent to National Institute testing positive for the deadly infection are a cause of concern. The water scarcity situation resulting in water cuts is leading to storage of water, which is another factor in rise of dengue cases.
"Both heavy rains as well as scarcity of rains is a challenge as both can lead to spread of dengue. In heavy rains, we see temporary breeding spots getting created while in water scarcity, people store water which leads to breeding of Aedis aegypti mosquito that causes dengue. While it is true that dengue cases are increasingly being reported in the city, we do anticipate an increase in this season said Pradeep Awate, state epidemiologist adding that compared to last year, in 2014 both mortality as well as cases are less in number.
"The bigger challenge is spreading public awareness and making people realise the importance of ensuring there are no breeding spots around them. Unlike malaria mosquito which stagnates in dirty water, dengue mosquito breeds in clean water which means breeding spots in homes. Also people need to go to a doctor in time as most often we see that people report to a doctor late which leads to complications," said Dr S T Pardeshi, medical officer of health, PMC.
In the death reported on Friday, PMC officials observed that while symptoms of the illness like fever with chills, vomiting, loose motions started by June 30 but Shaikh didn't seek medical advice until July 2 from a local general practitioner. By July 3, his symptoms worsened and he was referred to Inlaks Budhrani Hospital where he was admitted and moved to intensive care where he died of dengue shock syndrome, within six hours of his dengue test coming positive.
Advising people not to lose time in seeking medical advice, assistant medical officer of health Dr Vaishali Jadhav said that the first few days after onset of symptoms are crucial.
Aedes aegypti, the mosquito which spreads dengue breeds in fresh water.
Precautions to be taken:
Observe one day in a week as 'dry day', when all utensils and tanks are emptied and cleaned.
Deny mosquitos a chance to breed.
Check for all sources of stagnant water, especially fresh water such as plates of plants, flower vases, AC trays, gully traps, unused toilet bowls, concrete drains etc
Change water in flower pots regularly
Keep flower vases dry
If symptoms of dengue like fever, body ache, head ache, rash etc occur, immediately consult a doctor.