Skin problems and diseases like ring worm and chickenpox are on rise, warns doctors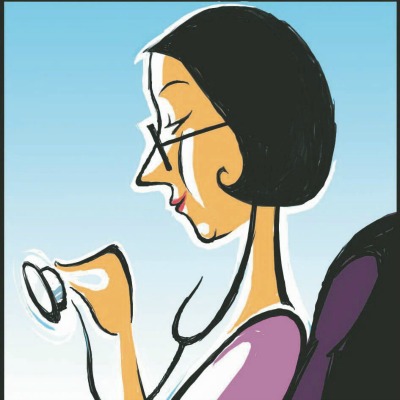 Pune: As the temperature rises a few degrees above the normal, dermatologists in the city see a rise in the number of patients with skin allergies like ringworm and chickenpox. They cautioned that increase in the ultra violet rays in the sunlight can cause extremely dry skin and sun burns if not taken proper care.
Skin problems caused during summers is typically due to the low humidity caused by overheating in winter and poor air conditioning in summers. Doctors claim that the number of patients with skin allergies has increased due to the heat.
"Fungi tends to thrive in moist and warm areas and sweat and heat contribute to viral infections like ringworm. The fungi multiplies and worsens the condition which is why one must be careful during summers. Swimming, sharing towels and bedsheets can spread the infection so one must be careful about it," said Dr Dhanashree Bhide, consultant dermatologist at KEM and Deenanath Mangeshkar hospitals.
Summer is also the season when viruses like chickenpox, measles, jaundice and typhoid spreads. Doctors claim that they have already seen cases of chickenpox this summer."During summers, the varicella zoster virus that causes chickenpox spreads as it breeds in the heat. One must take care and get vaccinated against it to prevent from the outburst. Any patient with a rash for over three weeks should be reported to a doctor and the patient diagnosed with it should be isolated to prevent the spread of the infection," said Dr Amit Kelkar, dermatologist, Kelkar Clinic.
Meanwhile, doctors also claim that the fluctuating temperature and UV exposure can be dangerous and lead to extreme skin conditions.
"The temperature is fluctuating continuously and there is a sudden dip expected. This can be extremely harmful for your skin and cause flaky and dry skin conditions. Existent dry skin patients are prone to eczema so these patients must take special care and avoid stepping out in the sun," said Dr Sunil Tolat, dermatologist, Sunil Tolat clinic.
Summers bring
jaundice to city, 9 cases reported in a week
The communicable disease report from Pune Municipal Corporation (PMC) reveals that nine cases of viral hepatitis (jaundice) have already been recorded last week alone. "Apart from the nine cases of viral hepatitis last week, intermittent cases of jaundice are being reported in city," S T Pardeshi, medical officer of health, PMC said. The reports sets the total number of cases at 50 this year.
"Jaundice is caused due to bacterial, viral and parasitic infections. Viral hepatitis A and E is water-borne, while hepatitis B, C and D is caused by blood and sexual transmission," Pardeshi said.
Meanwhile, doctors claim that viral hepatitis is on a rise, and one must be careful when consuming outside food. "In summers especially, people consume a lot of juices and drinks from the vendors on the streets. The water they use may be contaminated and unhygienic, which causes the spread of such viral infections. One must be particularly careful while eating out," said Dr Abhijeet Lodha, General physician, Ruby hall clinic.