Here's an evaluation of the online veggie market, the recent 'in' thing with Puneites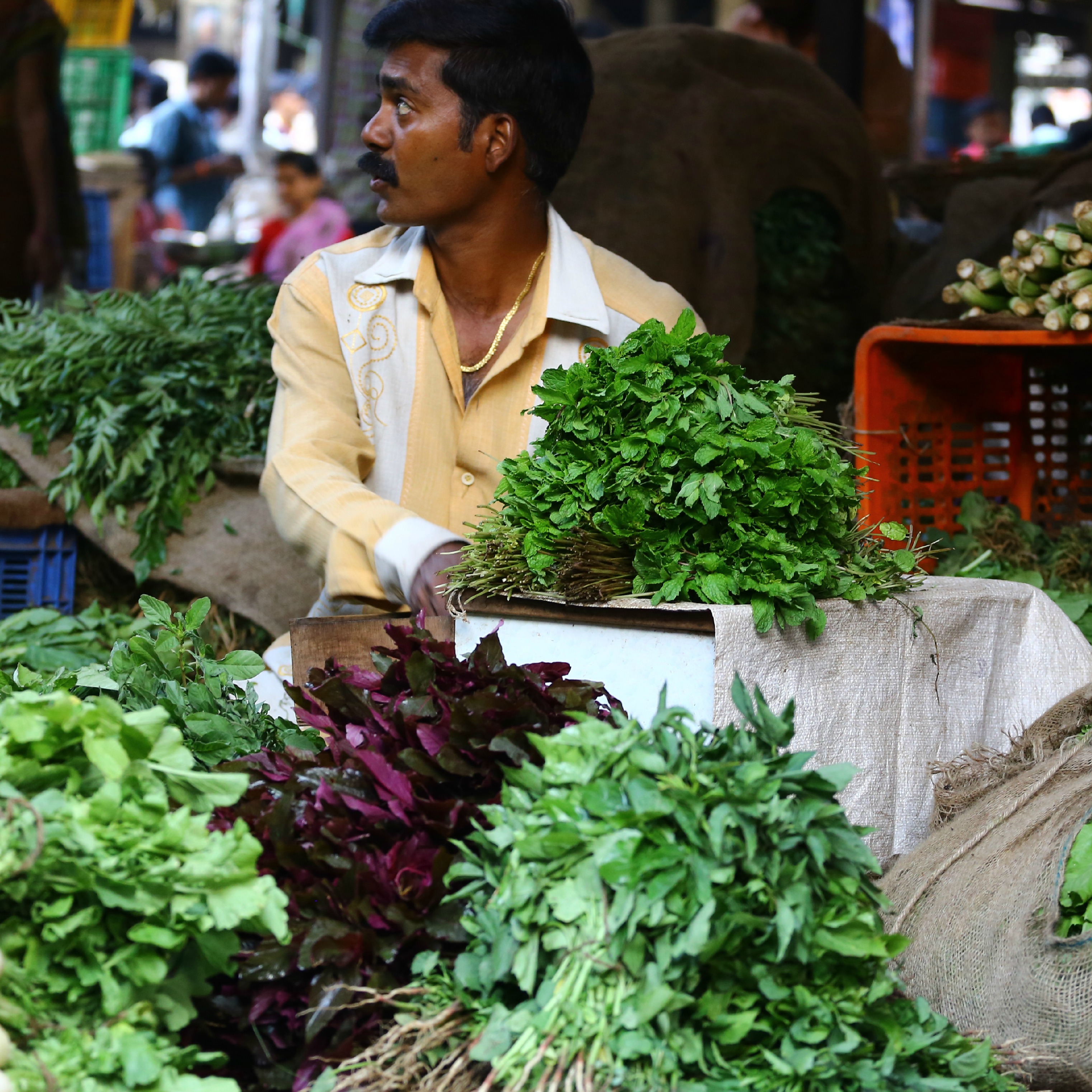 Pune: While Pune is known to be home to a large number of techies, the IT wave which transformed the pensioner's paradise, is making its presence felt in the world of mundane bhaaji shopping too.
With a number of commodities being offered at your doorstep, why should the services of your friendly neighbourhood bhaajiwalas be an exception?
As many websites have come up offering fresh, farm plucked or organic vegetables at the click of a button or via a call centre, how does one chose over which is better than the others. We ordered veggies from these websites to give you a true picture of their service and here is how they stood the test.
Godrej's Nature's Basket, delivered to Model Colony
The website is clean and inviting, being the equivalent of the actual store it makes you want to buy. But that enthusiasm is short lived. The list of vegetables has redundancies with different varieties of the same vegetable showing up many times but with a different price. Also only on selection it shows the out of stock vegetables. Only after a few failed attempts you realise that it's a euphemism for 'out of stock'. Searching for the vegetable is also another task that makes you want to walk to the nearest sabjiwala instead.
Some good features are the pin code verification that tells you in the very beginning if they deliver in your area and the shop by recipes could be excellent for undecided souls. It accepts all major cards so checking out was easy and clean.
Delivery: Widespread, immediate verification on logging in. 7/10
Punctuality: We asked for morning delivery, delivered at 3:00 p.m. 5/10
Ease of Ordering online: Time consuming and confusing 5/10
Correct Rate: Reasonable (some more expensive some less) 8/10
Freshness: Green Bhindi/ Okra and Spinach were not fresh or new. The spinach was sprayed with water causing it to rot a little while the Okra was hard and dry. The rest was great quality. 7/10
Variety: Loads of variety including exotic veggies. 9/10
Catch in the deal: Delivery charges of Rs70 apply, does not indicate no delivery in the morning, way too much plastic wrapping (environmentally unfriendly) 7/10
Punesubji.com, delivered to Magarpatta City
Overall ordering experience: The website is clean and its easy to navigate through, you can select the vegetable and fruits in your shopping cart. Once you place an order you will get the itemized bill, which will show you the details of delivery charges including the charges of polythene bag. However it only accepts cash on delivery
Delivery: Widespread, variety to choose from. 8/10
Punctuality: We asked for afternoon delivery, despite of making repeated calls the delivered was late by two hours. Order time 2 p.m. Delivered at 4 pm 2/10
Ease of ordering online: Easy to navigate and get the details at your fingertips. 8/10
Correct Rate: Reasonable (some more expensive some less) 8/10
Freshness: Vegetables were fresh and clean. 8/10
Variety: Lot of variety including exotic veggies. 9/10
Catch in the deal: There was no delivery in the morning though it was free. 8/10

Greenofresh, delivered to NIBM Road
The website is user friendly and easy to navigate. However, the same items are often repeated on a page albeit in different quantities and prices which can confuse a buyer. In terms of variety, though it offered fruits and vegetables, there wasn't an option to buy organic fruits or vegetables. They did offer some exotic vegetables though but not as much variety as compared to few other brands. However this website offered people the choice of buying spices and dry fruits as well.
One time registration is pretty simple and almost as soon as one finished ordering, an SMS was sent to confirm the order. Another SMS was sent when the order was dispatched, about two hours later. It was about three hours after placing the online order that we got the delivery of the products, in several polythene bags.
Delivery areas: Widespread and no clauses on delivery 9/10
Punctuality: Three hours after the order was placed, 7/10
Ease of Ordering online: Quick, user friendly though some confusion over repetition of items 7/10
Correct Rate: Reasonable 8/10
Freshness: The mushroom looked like it needed refrigeration but the carrots were juicy and fresh. 7/10
Variety: Loads of variety including exotic veggies and even spices and dry fruits 9/10
Catch in the deal: No catch but a spoiler was the plastic wrapping, which was way too much 9/10
Greentokri.com
It works on the premise that their customers won't be needing their services more than once in a week. The website has a fixed deliver schedule from Monday to Friday and if you want to avail the services of this online bhajiwala company, you need to ensure that you stay in one of the delivery areas and are ordering on the day they have fixed for delivery to your area.
On two occasions, team dna tried to order veggies from them but their request was turned down and they were asked to check the delivery areas and on what dates the delivery van visits their areas.