The renovations on the racecourse took 128 days to complete and cost about Rs 3 crore; Season begins in July, ends in Oct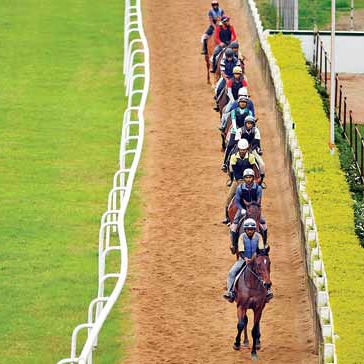 Pune: As the Pune racing season begins in the month of July, it is not just the bookies, punters and jockeys who will benefit from the global sport.
The Pune Race Course (PRC) has now got its very own monsoon track, to make racing easier for the horses during heavy rains, after a gap of about four decades.
The renovations, worth Rs 3 crore, were conducted by the Royal Western India Turf Club (RWITC) with additional support from BN Nanjapa, Estate Officer, Pune Race Course.
"The monsoon track at the PRC is a major achievement for us and we hope that it helps in reducing the impact of heavy rain during the races," said Vivek Jain, RWITC chairman, speaking about the renovations.
The 40 ft elevation in the track at PRC was leveled by including a combination of black cotton soil, brick bats, soft murram soil and red earth/sand in the track. The new track is now expected to be known as one of the best monsoon tracks in the country.
"It took us 128 days (four months and a week) to complete the renovations but the actual impact of the new track would be seen during the racing season, in the month of August or September" said Nanjapa.
The racing season runs from July to October.
All you need to know about racecourse
Located in the Pune Cantonment area, the race course across 118.5 acres was built in 1830. PRC is controlled by the Indian Army. The attraction has recently undergone renovations after a period of 40 years.