Most of the institutes have not stuck to their promise of forming committees for safety of children while travelling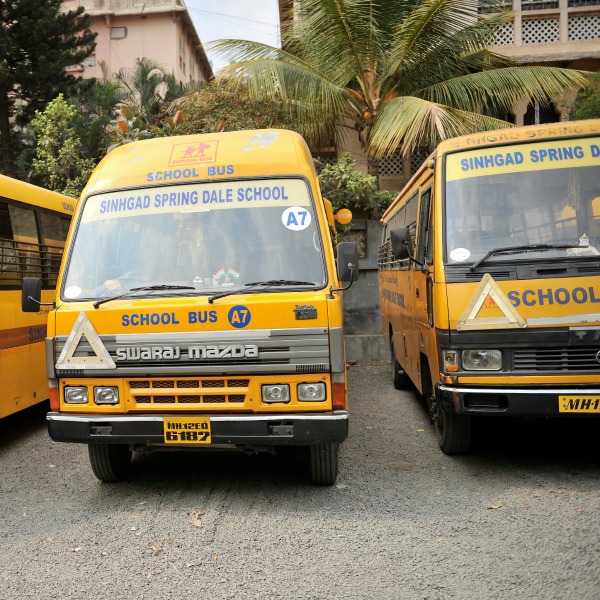 Pune: The promises and the action plan made by the Pune Regional Transport office (RTO), to take strict measures against schools not forming school bus transport committees has remained just a promise as there is no concrete step taken by the RTO to implement the rule.
The indifferent attitude of Pune RTO has left over 3,000 school students from 400 CBSE schools in the city with no other option but to ply in the school bus at their own risk. CBSE schools in the city were re-opened on Monday after summer vacation. However the Pune RTO is still waiting for their deadline of June 30, to get over only then will they be taking action against school bus transport authorities, not abiding by the law.
The Pune RTO has called for a review meeting with the education department and traffic police department this Friday wherein they will be reviewing the status of schools that have formed school bus committees, following which they will talk about action to be taken against schools not abiding by the law.
Pune Regional Transport Officer, Jitendra Patil said, "There will be a meeting this Friday. Reminder notice will be issued to all the schools who have not taken any step in forming a committee."
Patil added,"The data of all the 1,134 schools that have formed a committee will be uploaded on the website which is being created by us. We have made it compulsory for all school buses to have a female attendant. If any bus is caught not abiding by the law then the permit of the school transport will be suspended for one month."
In the last 12 months, Pune RTO had taken action against 350 school transport buses, out of which permits of only 10 school buses were suspended and notice was issued to 51 school buses as they were not abiding by the school safety norms.