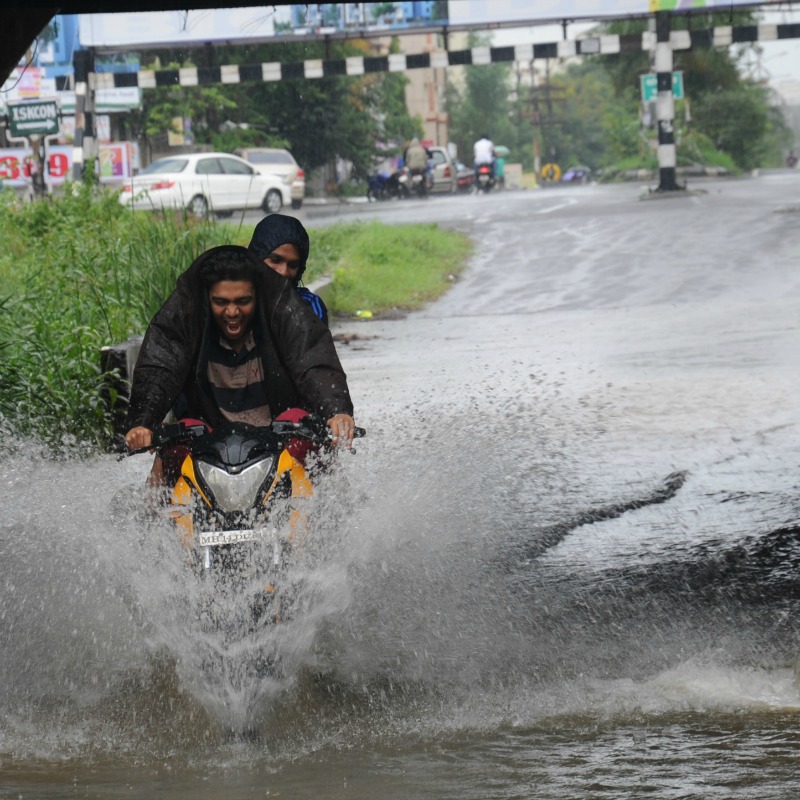 Pune: After a poor rainfall in the month of June, monsoon revived in a big way in July as Pune and Mumbai witnessed continuous rain on Tuesday. Pune recorded 22.4 mm rainfall till 5.30 pm which was second highest rainfall for this year's monsoon season.
Not only Pune but most parts of Maharashtra including Konkan, Vidarbha and central Maharashtra witnessed heavy rainfall activity in last 24 hours. While Pune recorded 22.4 mm rainfall, Mumbai recorded 18 mm rainfall on Tuesday till 5.30 pm.
According to the experts of India Meteorological Department (IMD), "The low pressure area which was persisting from North Maharashtra to Karnataka is now stretched up to Gujarat due to which Konkan Goa, central Maharashtra and Vidarbha is receiving good amount of rainfall."
On Tuesday, Puneites witnessed continuous rainfall for the entire day. Major roads like Tilak, Bajirao, Shankarsheth and Karve roads witnessed water logging. It was a holiday on Tuesday and many Puneites preferred to stay at home as a result of which there was not much rush on the streets of the city. The Sinhgad Road though was flooded with tourists who had gone to Khadakwasala dam which is filled to its capacity.
The city which was facing water cuts till last week, the ongoing rain has brought smiles on the faces of Puneites as the irrigation department now had to release water from Khadakwasala dam on Tuesday night.
According to the IMD, the rainfall activity will continue in Pune as well as in other parts of the state. " Apart from Marathwada, rest of the regions of Maharashtra will get good rain for next three to four days. Konkan belt in particular is likely to get heavy rainfall."